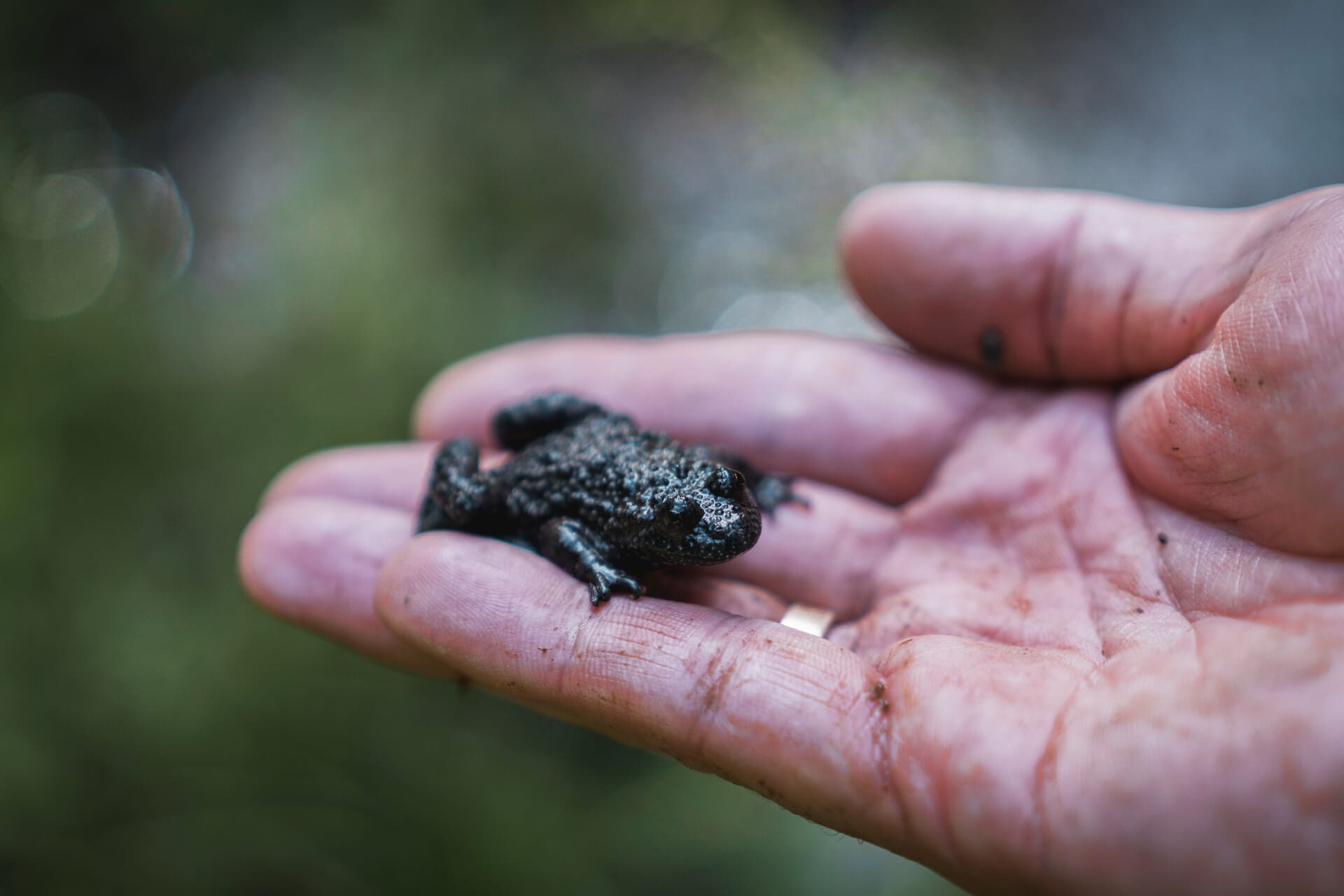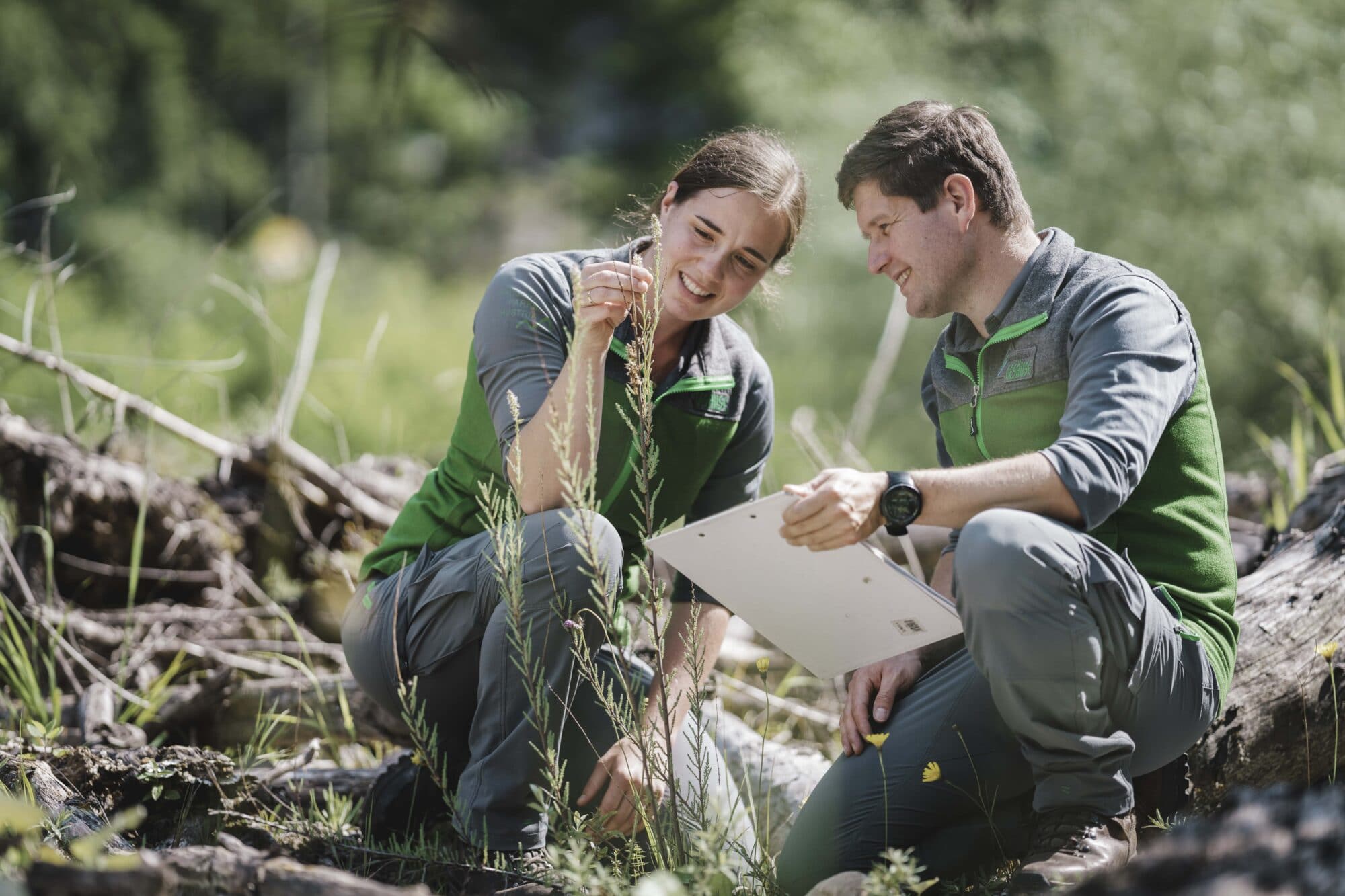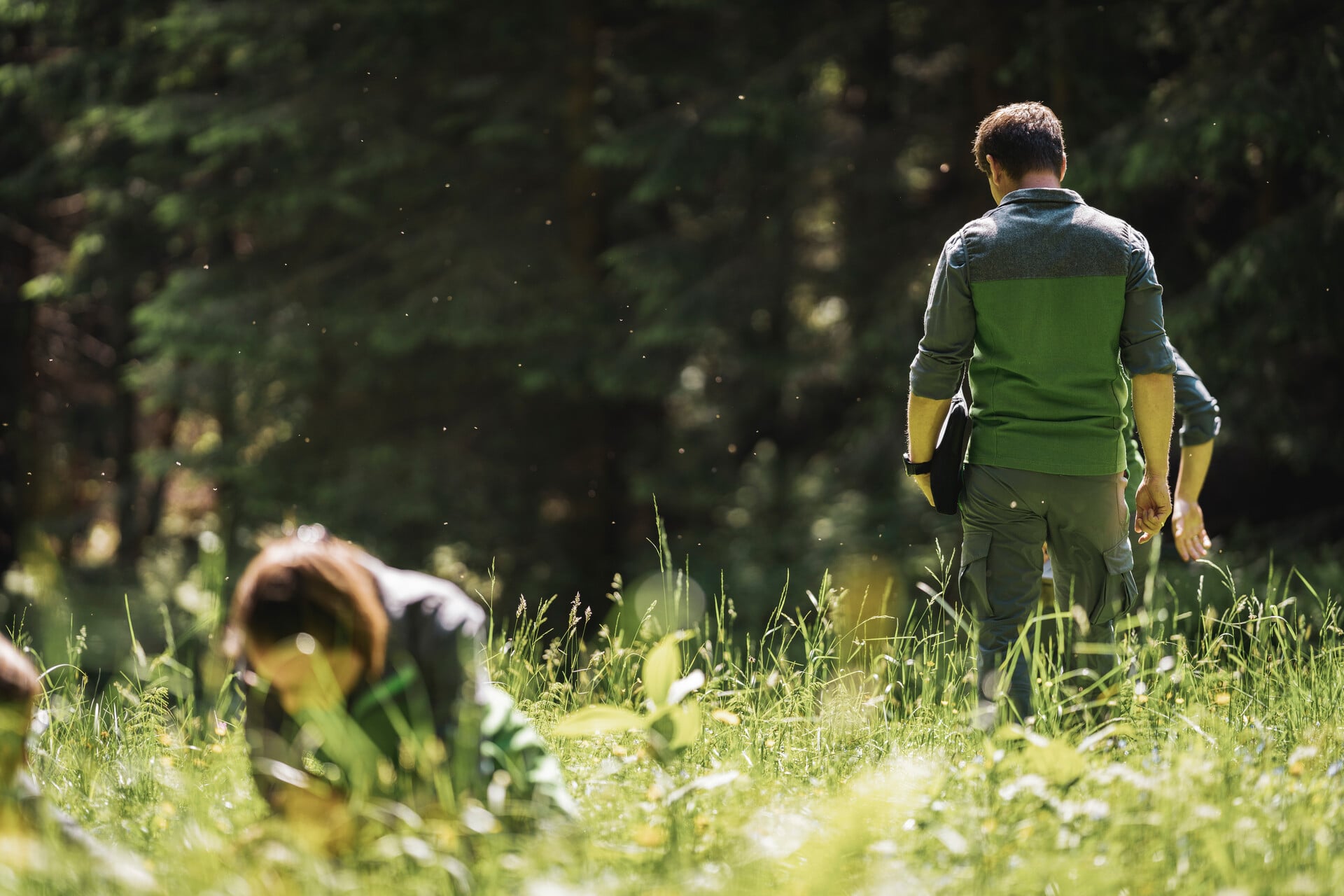 Management
at Gesäuse National Park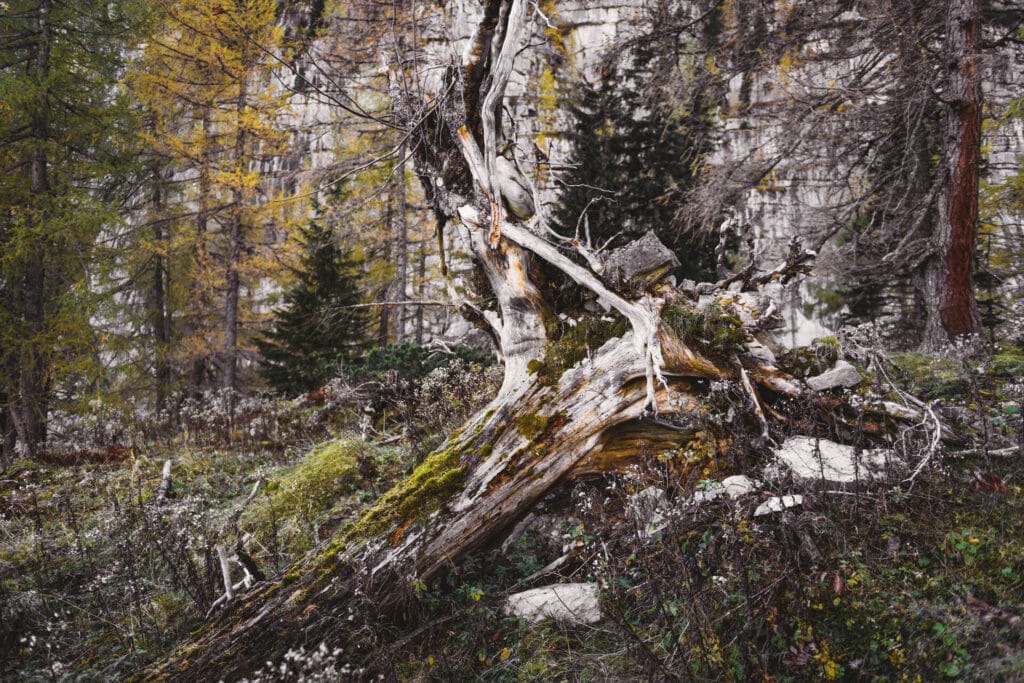 success for nature
The Gesäuse National Park is a national park according to IUCN II, i.e. the main task is the free development of nature (wilderness). You can find out here which successes we have already celebrated in nature conservation and beyond.
Discover more
Unser Weg für die nächsten 10 Jahre
Strategischer Managementplan
Der Strategische Managementplan enthält längerfristige
Ziele für das Nationalparkmanagement. Die Erreichung dieser Ziele bedeutet eine qualitative Weiterentwicklung des Nationalpark Gesäuse entsprechend seines gesetz- lichen Auftrags. Die Wege zur Zielerreichung auszuarbeiten, ist Aufgabe für die Nationalparkverwaltung in den nächsten Jahren.
Blättern Sie durch den Strategischen Managementplan und erhalten Sie einen Einblick in die Arbeit im Nationalpark Gesäuse bis 2031 und darüber hinaus.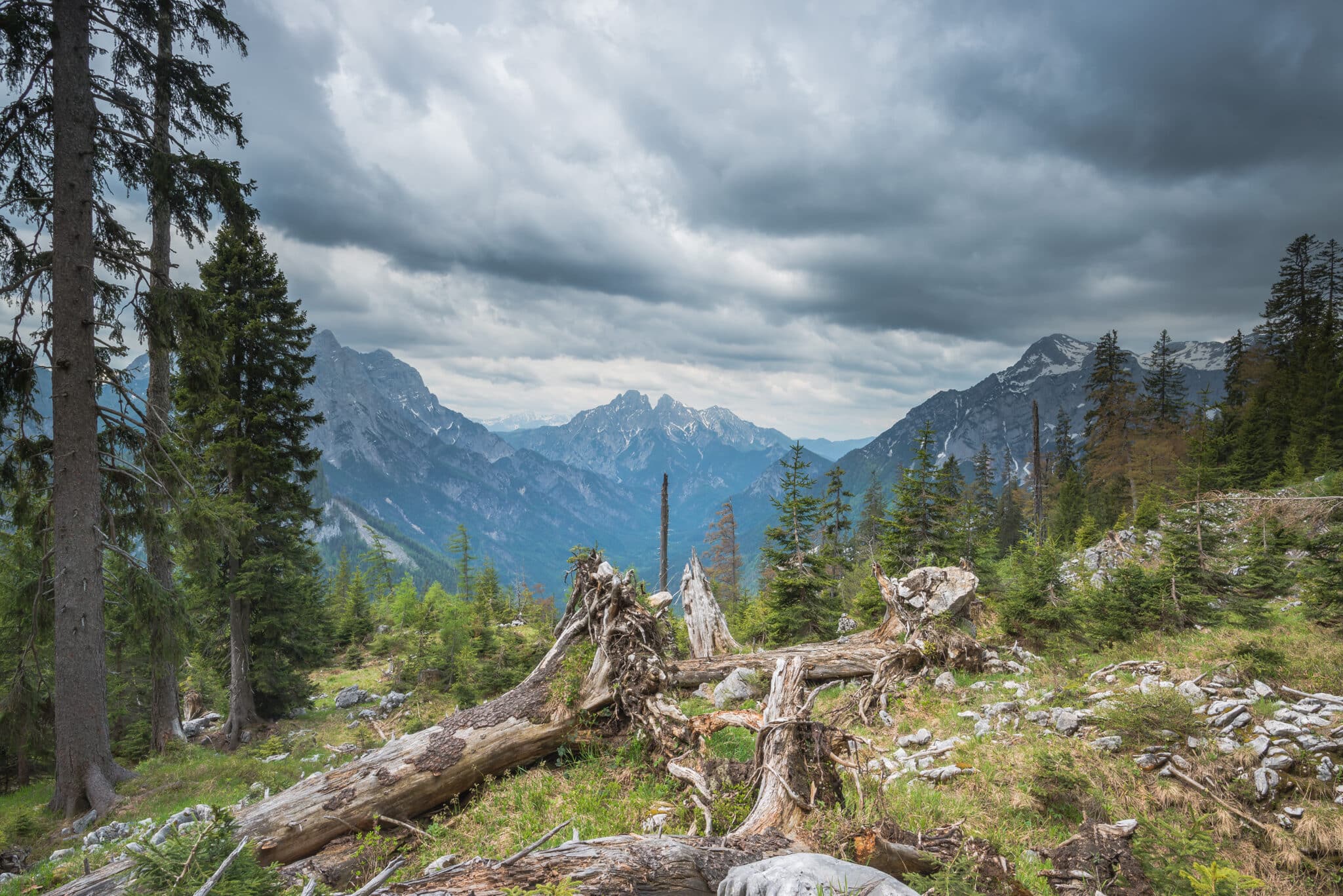 Alpine meadow management
The alpine meadows of Gesäuse National Park are rich in biodiversity. If the grasslands were not used, maintained and managed as alpine pastures, the survival and conservation of these partly endangered habitats and the species living there would be uncertain or impossible. The preservation of natural resources and biodiversity of these areas requires a specific management plan. It includes identifications of site criteria and objects of protection as well as plans of action. Nature conservation and traditional farming are brought together.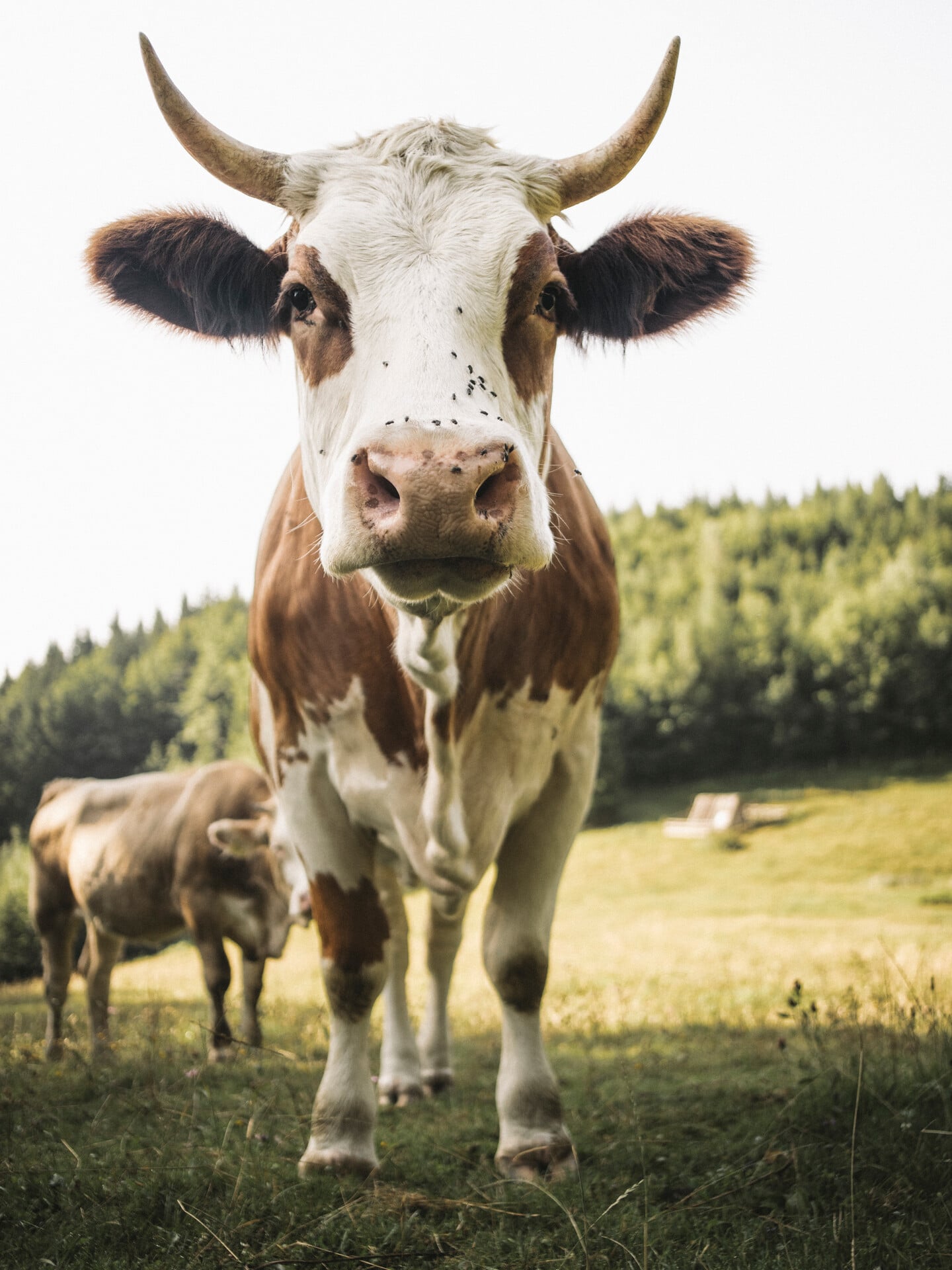 Visitor Management Plan
Even though nature conservation is our main focus, we are happy to welcome everyone as making the area of Gesäuse National Park accessible for educational as well as recreational purposes is one of our goals. Taking the "Natura 2000" requirements and hazard analyses for protected species into consideration, we designed a plan for visitor management. When exploring the national park please stick to the rules provided in the Fair Play Folders We are looking forward to seeing you!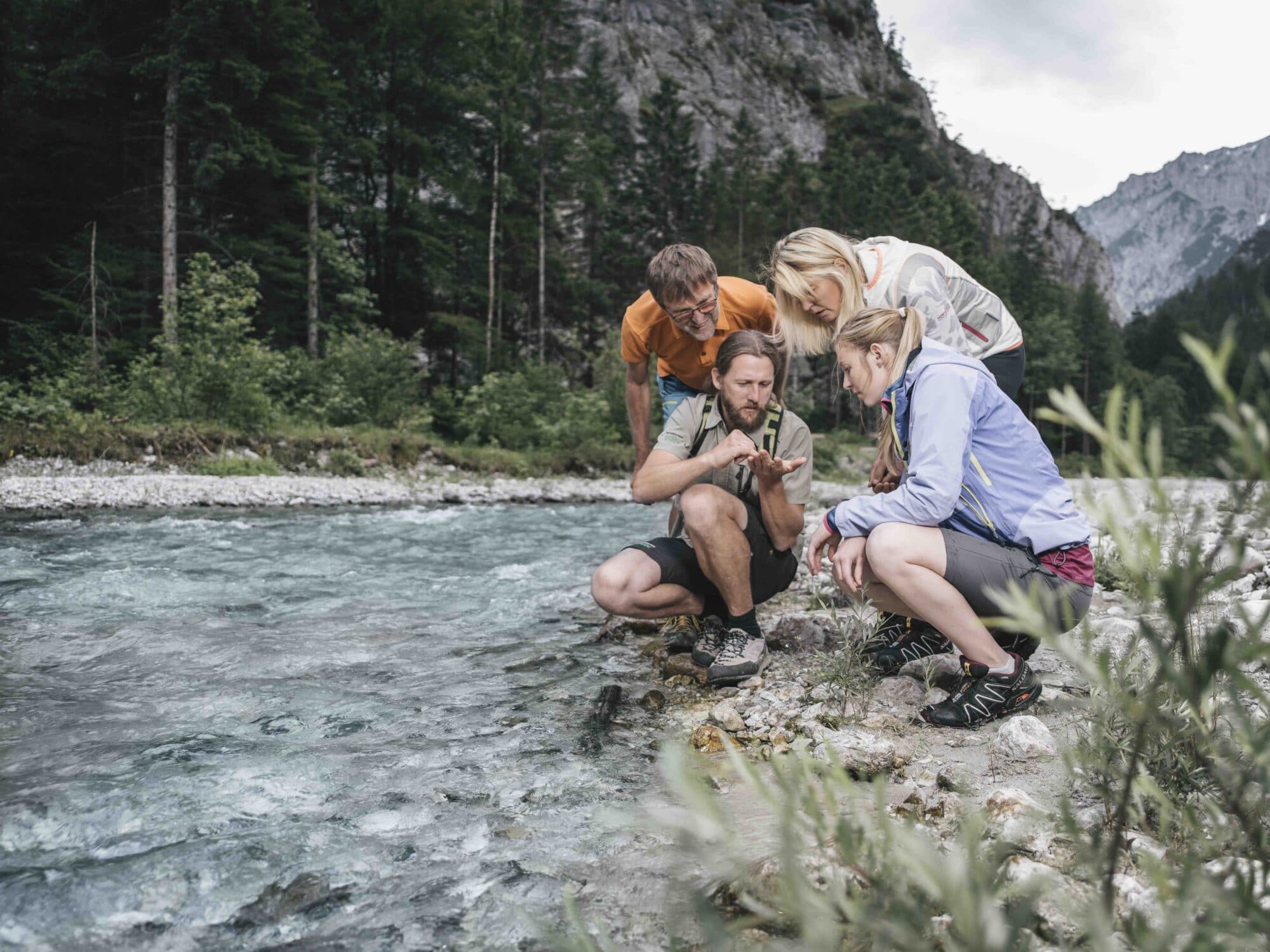 bedload management plan
Huge amounts of rubble are part of the characteristic landscape of Gesäuse National Park. They are the result of the weathering of dolomite, the rock that forms the base of the Gesäuse mountains. This debris is transported by rivers and gravel banks are built along their courses, creating habitats for many plants and animals such as the common sandpiper. During floods the rubble carried along in the waters can pose additional danger to roads and railways. The management plan is a concept which was developed to protect the roads and bridges while still allowing natural bedload flow.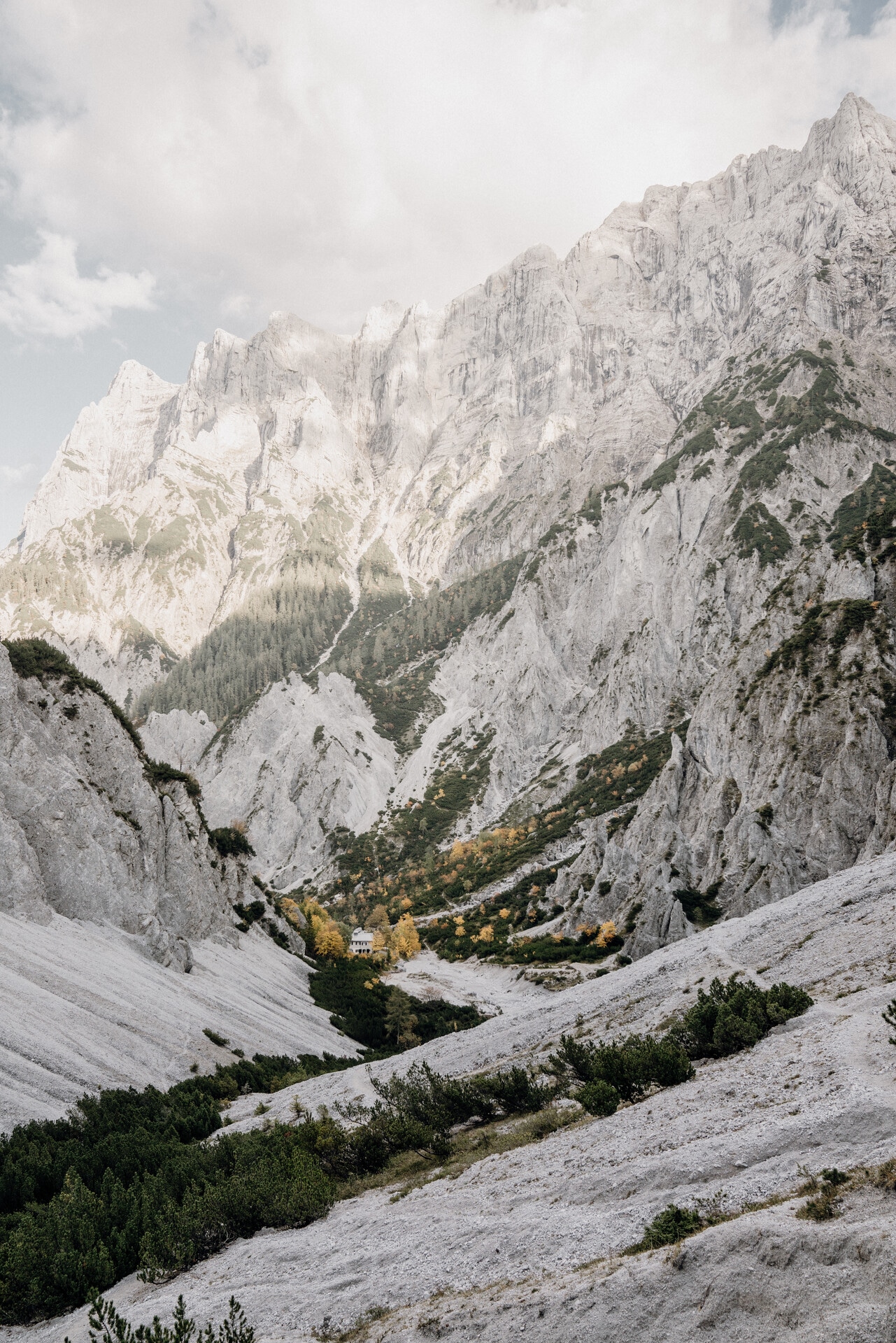 Water management plan
One of the characteristics of Gesäuse National Park is water. The Enns river, sometimes roaring and at other times quietly flowing, the unpredictable Johnsbach creek, the unique Sulzkarsee lake and countless hidden springs are part of the majestic landscape. The water management plan, or limnological concept, deals with the biological and ecological structure and functions of the waters and the accompanying habitats, which are irreplaceable for so many animal and plant species. In order to protect endangered species and to allow the rivers to run freely, measures are proposed in this management plan.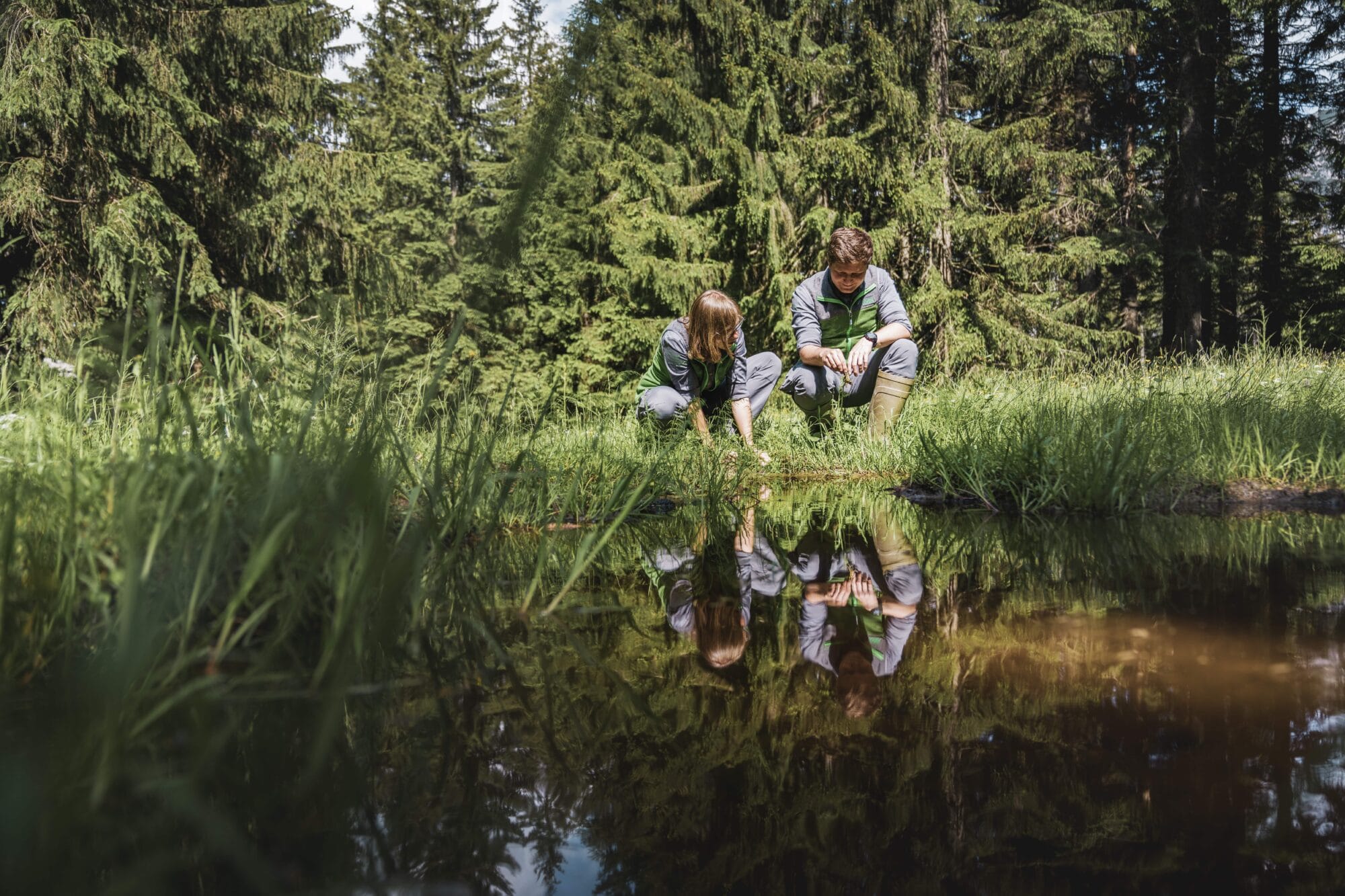 Management plan for invasive species
All invasive species introduced directly or indirectly by humans after 1492 (year of the discovery of America) are called "neobiota". While some types are inconspicuous, there are others that disturb the sensitive balance of the native flora and fauna. Many of them even invaded the remote mountain valleys of Gesäuse National Park, covering areas as far as the eye can see. Today, the "problem areas" lie mainly outside the national park boundaries as in many places, people are still watching inactively while glandular balsam, Canadian goldenrod and knotgrass, plants which have successfully been supressed in the national park, multiply en masse. The procedure of repressing invasive species is described in the management plan.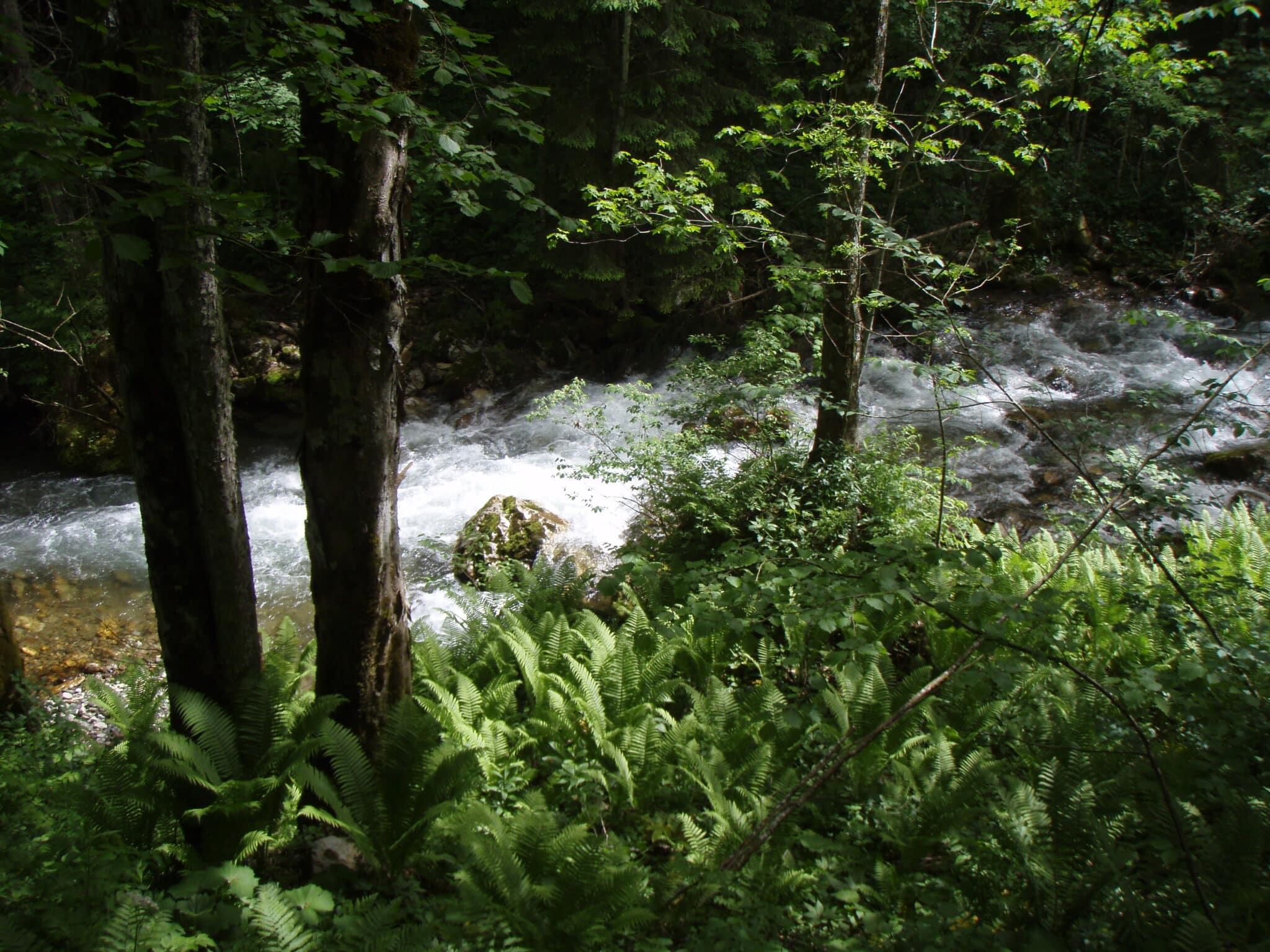 grouse management
The grouse management plan is fundamentally for the protection of grouse in Gesäuse National Park. Capercaillie, black grouse, hazel grouse and ptarmigan are heavily exposed to human activities such as ski touring and hiking. Experts are worried that process protection alone may not be sufficient and consequently several objectives and measures in the areas of "habitat design", "visitor guidance", "wildlife management & regulation", "infrastructure" and "communication" introduced.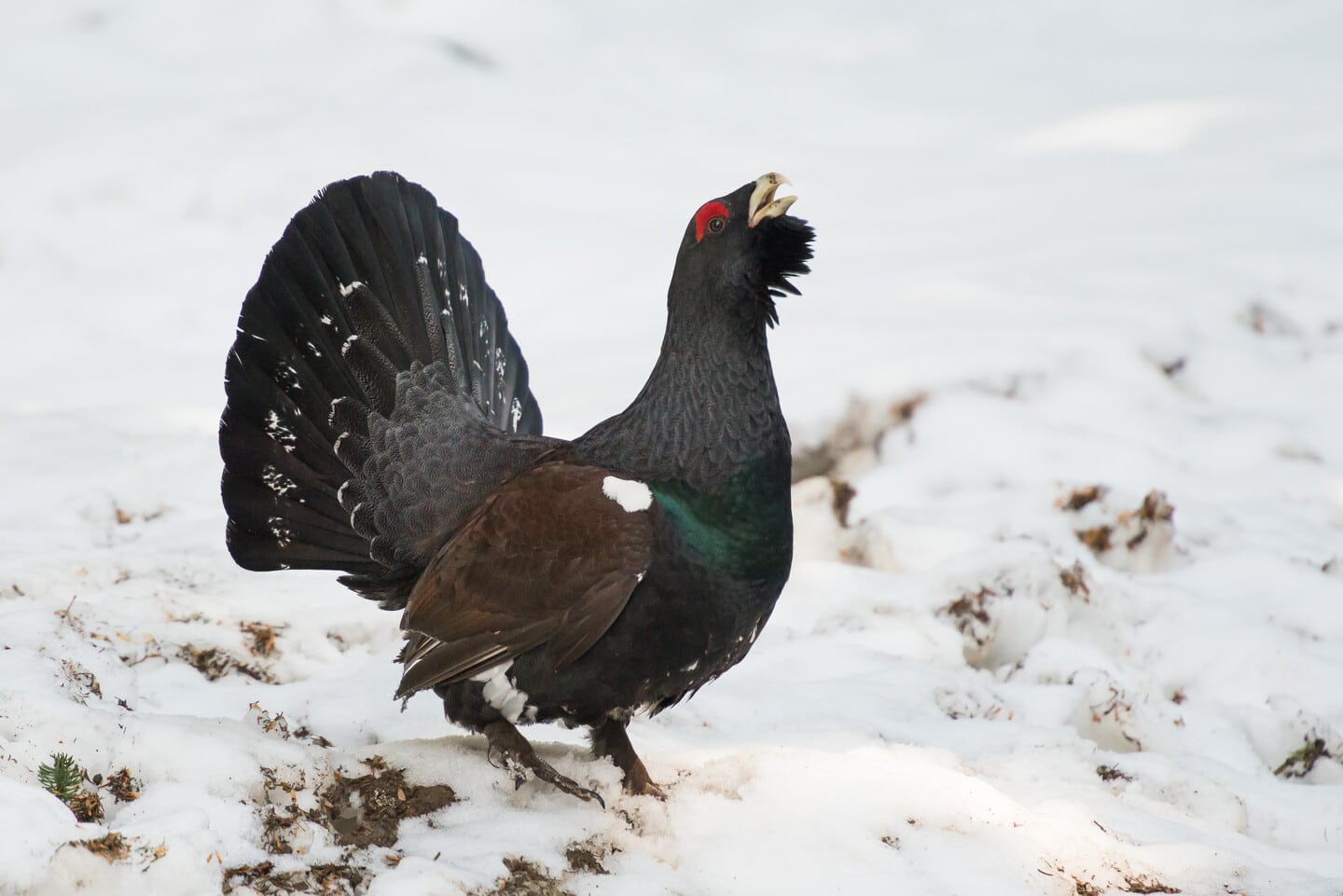 game management
Traditionally the area of the Steriermärkische Landesforste was used as settlement area, for forestry and as hunting ground. When Gesäuse National Park was founded in 2002, the hunting lease agreements expired and a national park compliant game management plan was needed. The main aim of the nature reserve is to let nature unfold naturally on three quarters of its territory. Hunting activities such as shooting and conservation are to take place on the remaining area. As these sections are also used for alpine farming, siviculture, visitor management and traffic, the regional development planning, which is laid down in this management plan, is particularly important.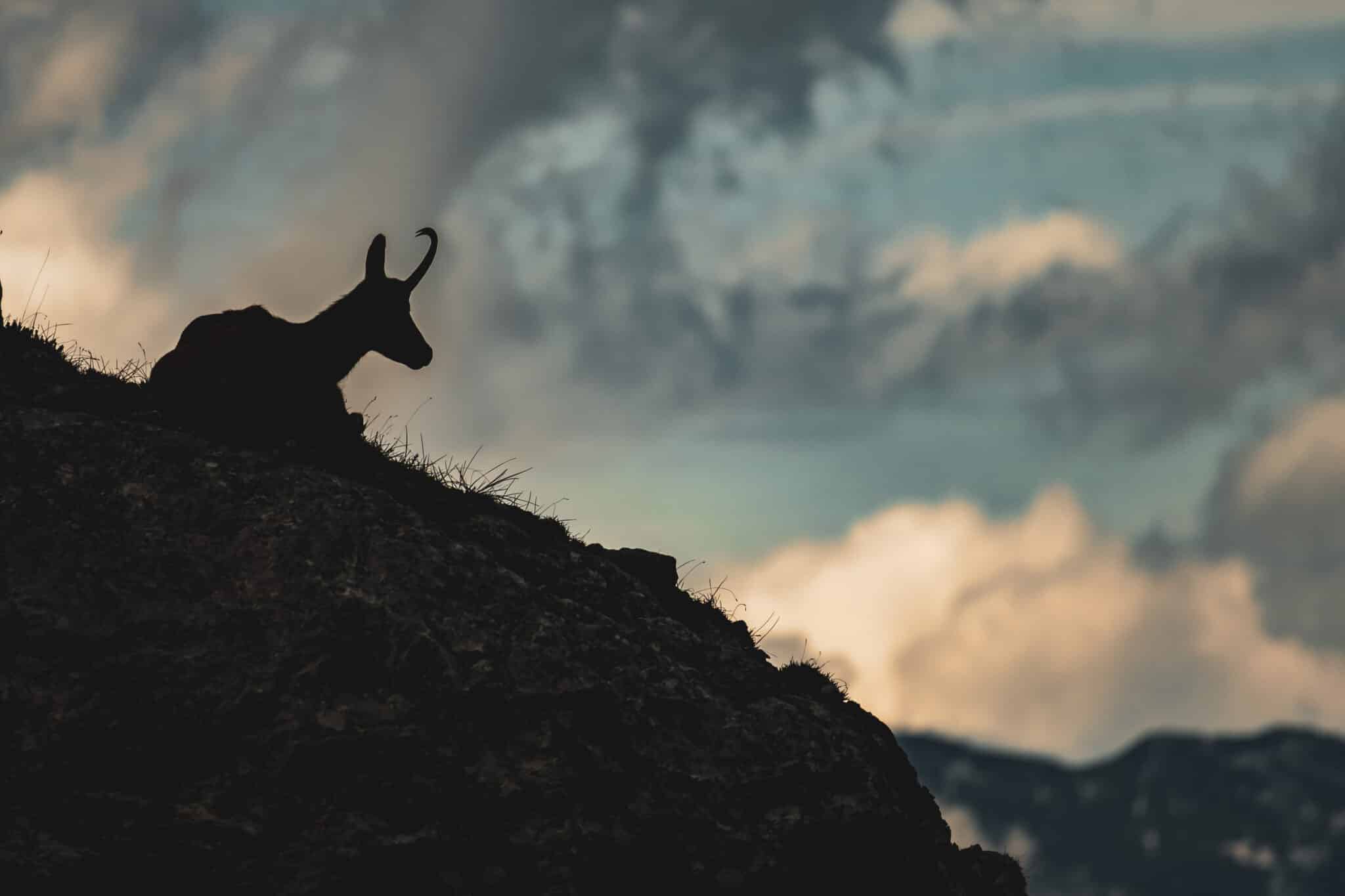 forestry management
Up until the foundation of the Gesäuse National Park in 2002 the forests of the area were managed like every other commercial forest. For forestry, spruce has always been the number one tree species and was promoted on all possible and impossible sites. Many natural wood communities, especially in easily accessible areas such as the Gstatterbodener Kessel and the alluvial forests along the river Enns, had to make way. The natural timber development will certainly produce adapted mixed woodland again at some point. The national park and the Steiermärkische Landesforste are helping to speed up the process for which the forest management plan provides an important point of reference.