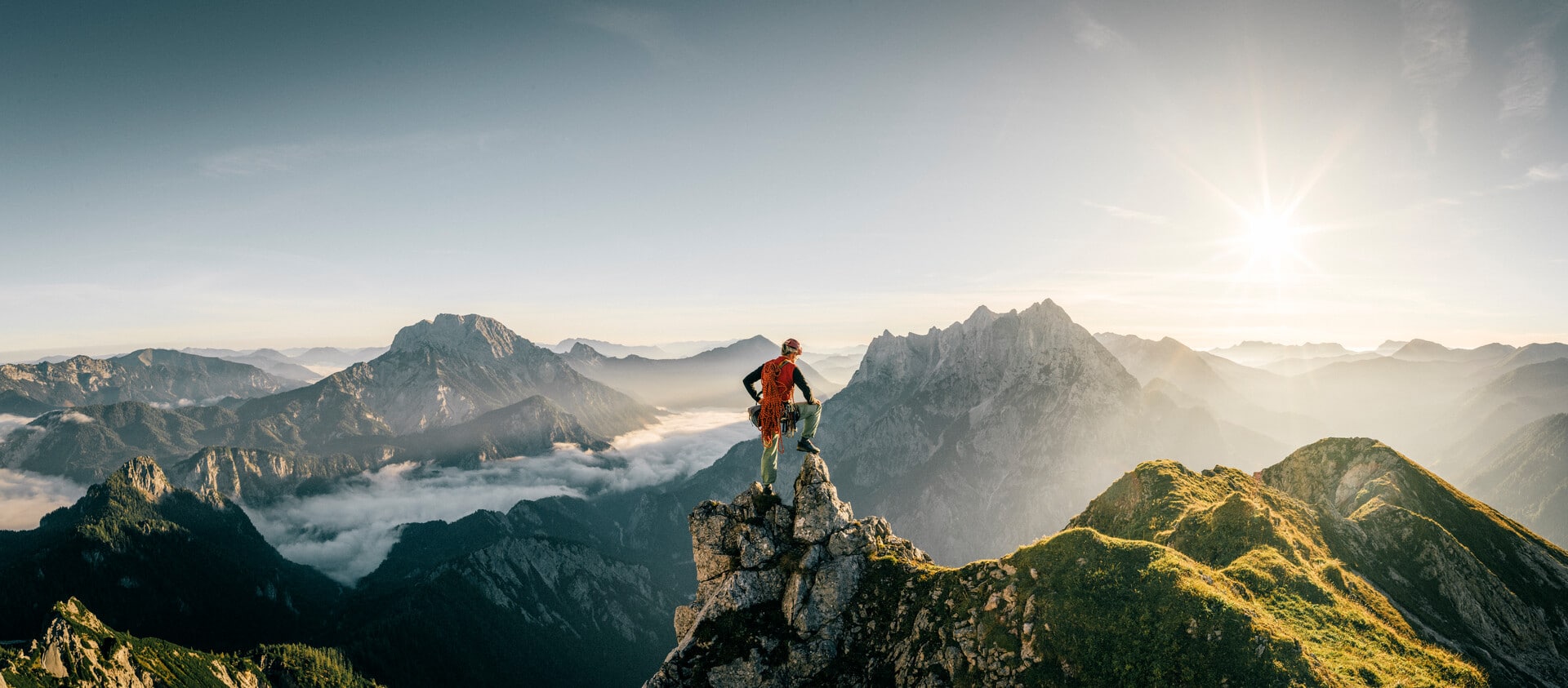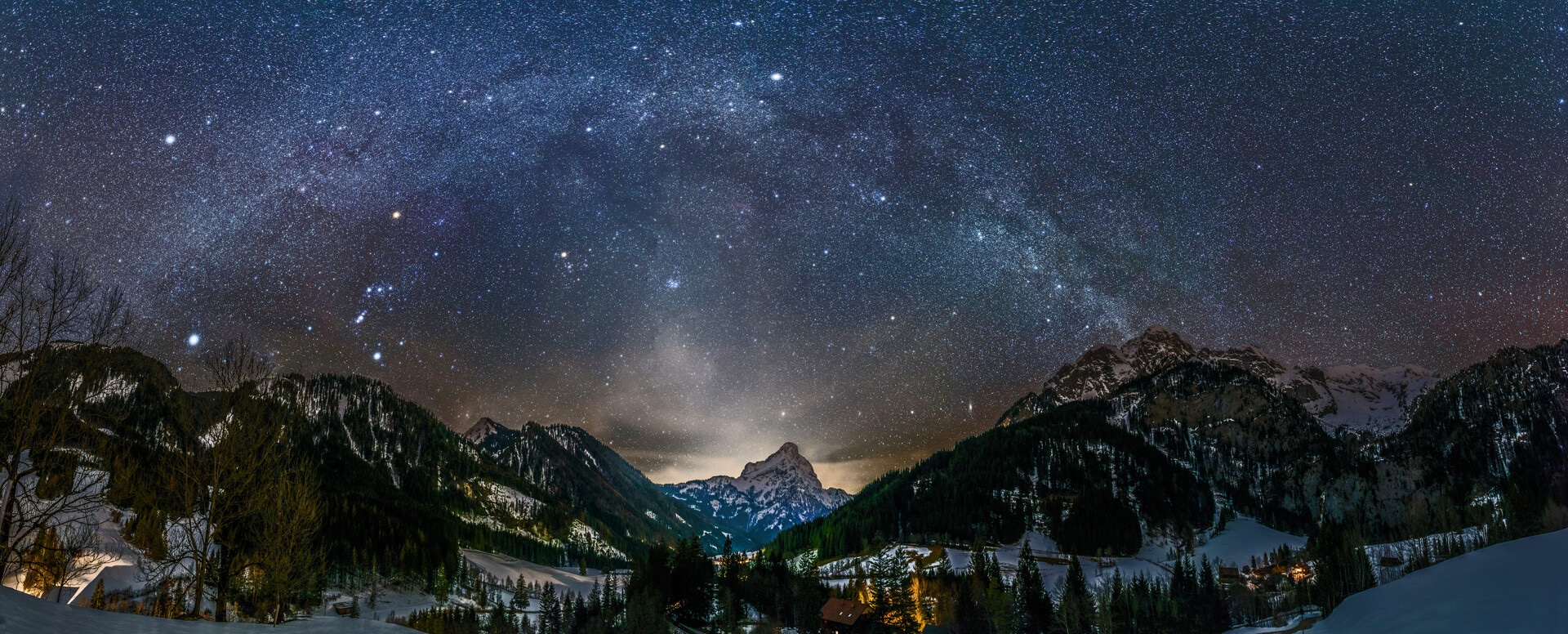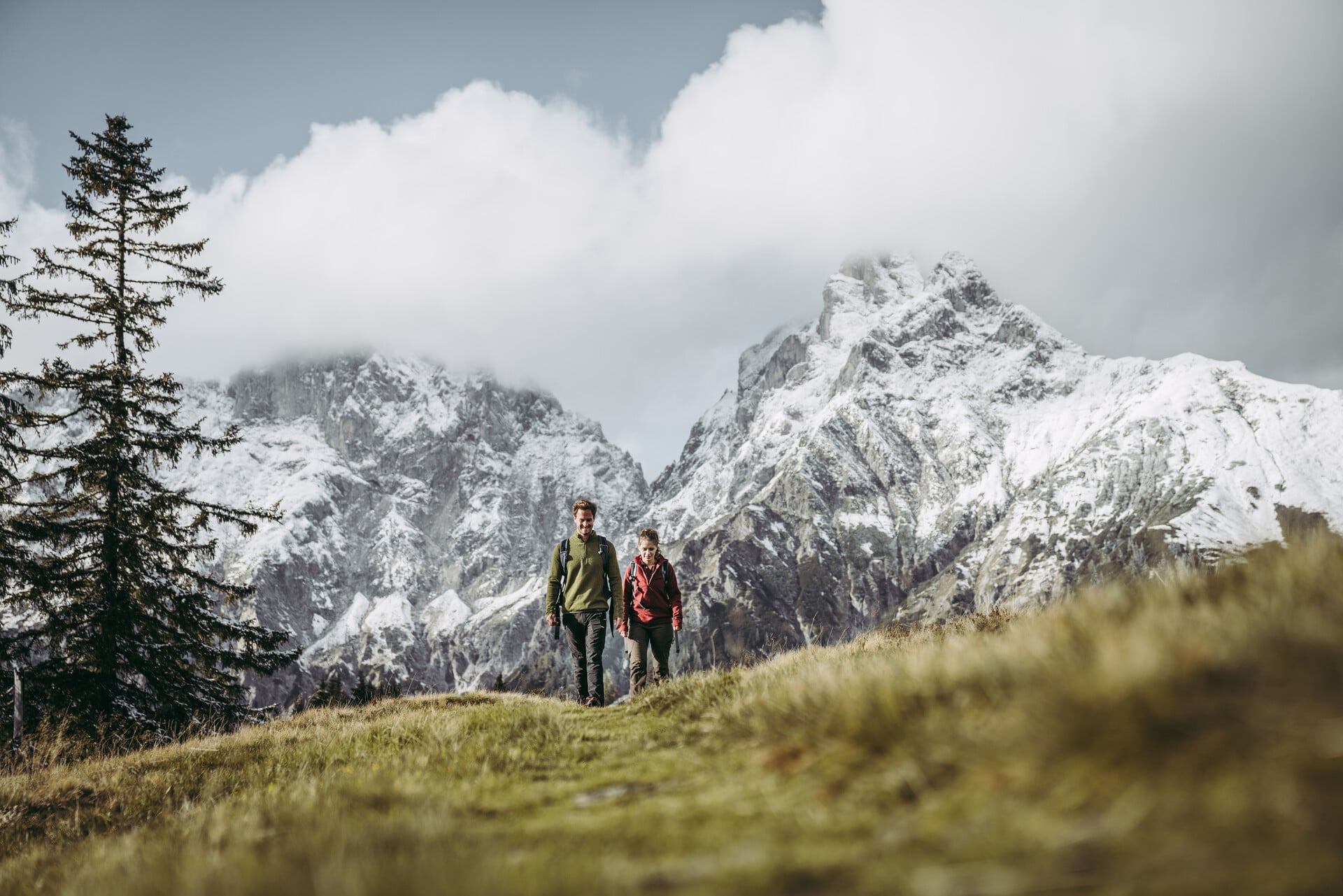 Mountaineering Village Johnsbach
at Gesäuse National Park
Mountaineering Village Johnsbach
---
Gentle alpine meadows, rugged rock, enjoyable hikes, racy climbing tours: the Gesäuse around Johnsbach stands for a varied mountain vacation. "University of mountaineering", that's what the Gesäuse has been called for almost a hundred years and has a name in the climbing scene that reaches far beyond the borders of Austria.
For those who don't want to go vertical in the Gesäuse, the Gesäuse National Park offers a diverse program; rafting and mountain biking are among the recreational sports, as are snowshoe hikes and ski tours. A visit to the Odelstein Cave does not lead along planked paths into illuminated halls, but equipped like cave explorers, it goes into the underworld of Johnsbach. And at night? In Johnsbach you don't look at the TV, but at the sky! Johnsbach is widely known as THE hotspot for stargazing. Due to the great distance to the metropolises, the darkest night sky in Austria was measured here and so it is not surprising that in Johnsbach the Milky Way is visible to the naked eye! More info about the Johnsbach starry sky here.
Basic information about the mountaineering village
Location: In a small side valley of the Enns Valley, on the southern edge of the Gesäuse Mountains, lies the mountaineering village of Johnsbach.
Altitude Johnsbach: 769 m
Highest point: 2,369 m (Hochtor)
Resident population: about 200 people
Village
Johnsbach, located in the market town of Admont
Mountain groups
Ennstal Alps (Gesäuse Mountains)
Eisenerz Alps
Dominant peaks
Admonter Reichenstein (2,251 m)
Großer Ödstein (2,335 m)
Hochtor (2360m, highest peak of Ennstal Alps)
Plan Peak (2,117 m)
The mountaineering villages are an initiative of the Alpine clubs for the implementation of the Alpine Convention.
The mountaineering villages are exemplary regional development nuclei in sustainable alpine tourism with a corresponding tradition. They guarantee a tourism offer oriented towards mountaineers, show an excellent landscape and environmental quality and are committed to the preservation of local cultural and natural values. As alpine centers of excellence, mountaineering villages focus on personal responsibility, ability and sovereignty, as well as environmentally aware and responsible behavior of their guests on the mountain.
The model effect of the mountaineering villages also consists in the fact that they want to realize the goal of sustainable development in the Alpine region in harmony with and in natural compliance with relevant legal provisions and programs.
More information about the mountaineering village Johnsbach and the initiative here.
(Source: Bergsteigerdörfer Website).
Activities at Mountaineering Village Johnsbach
---