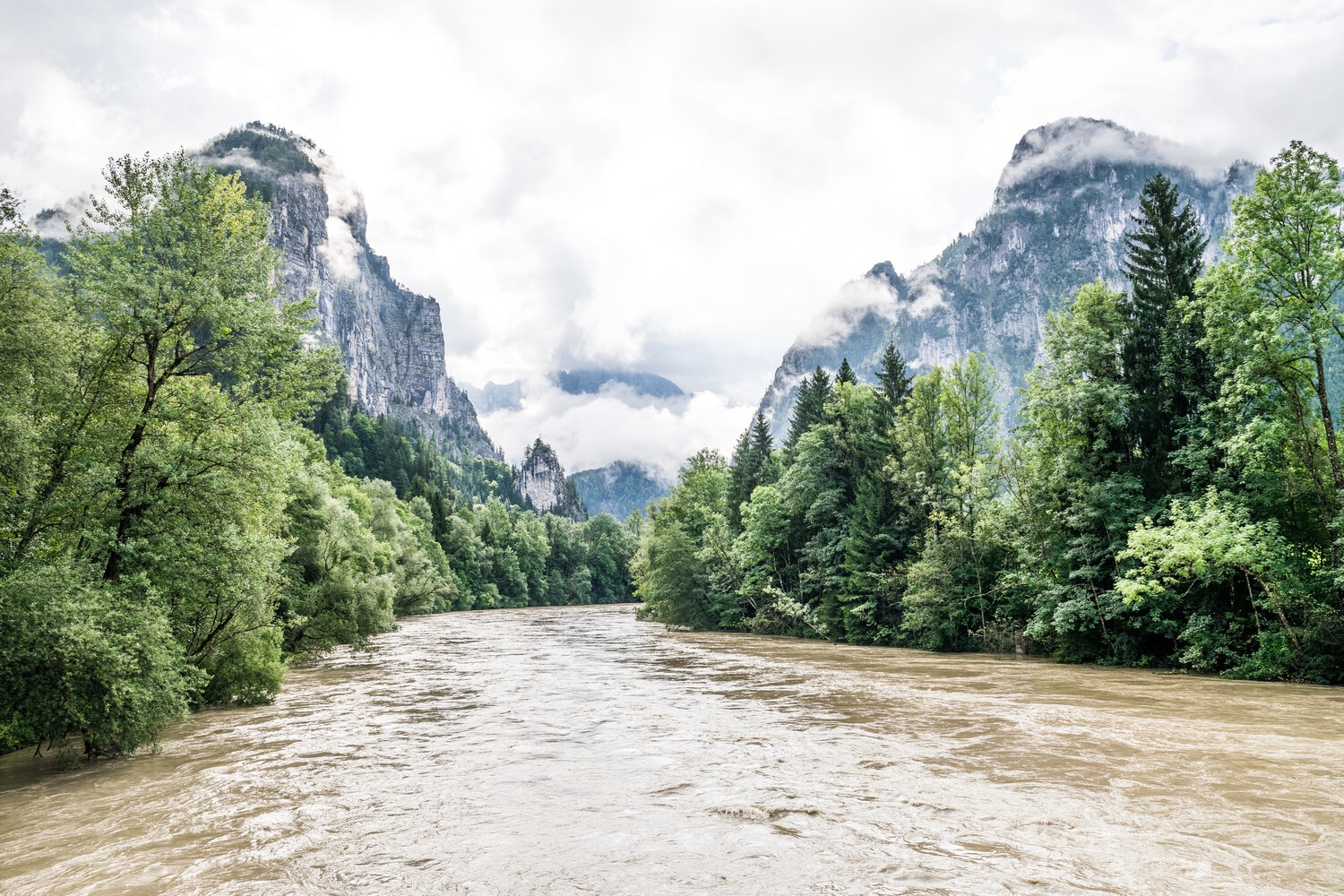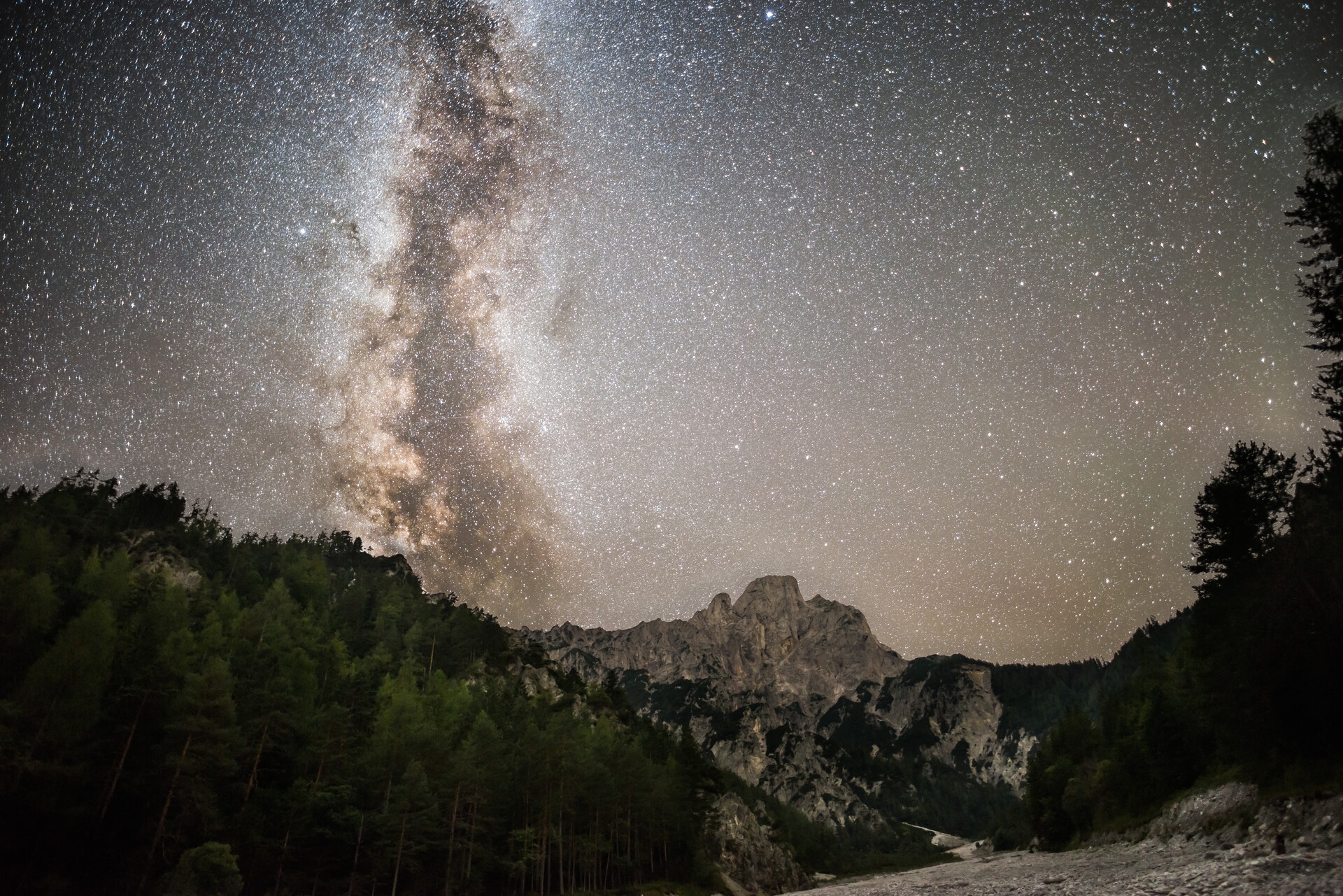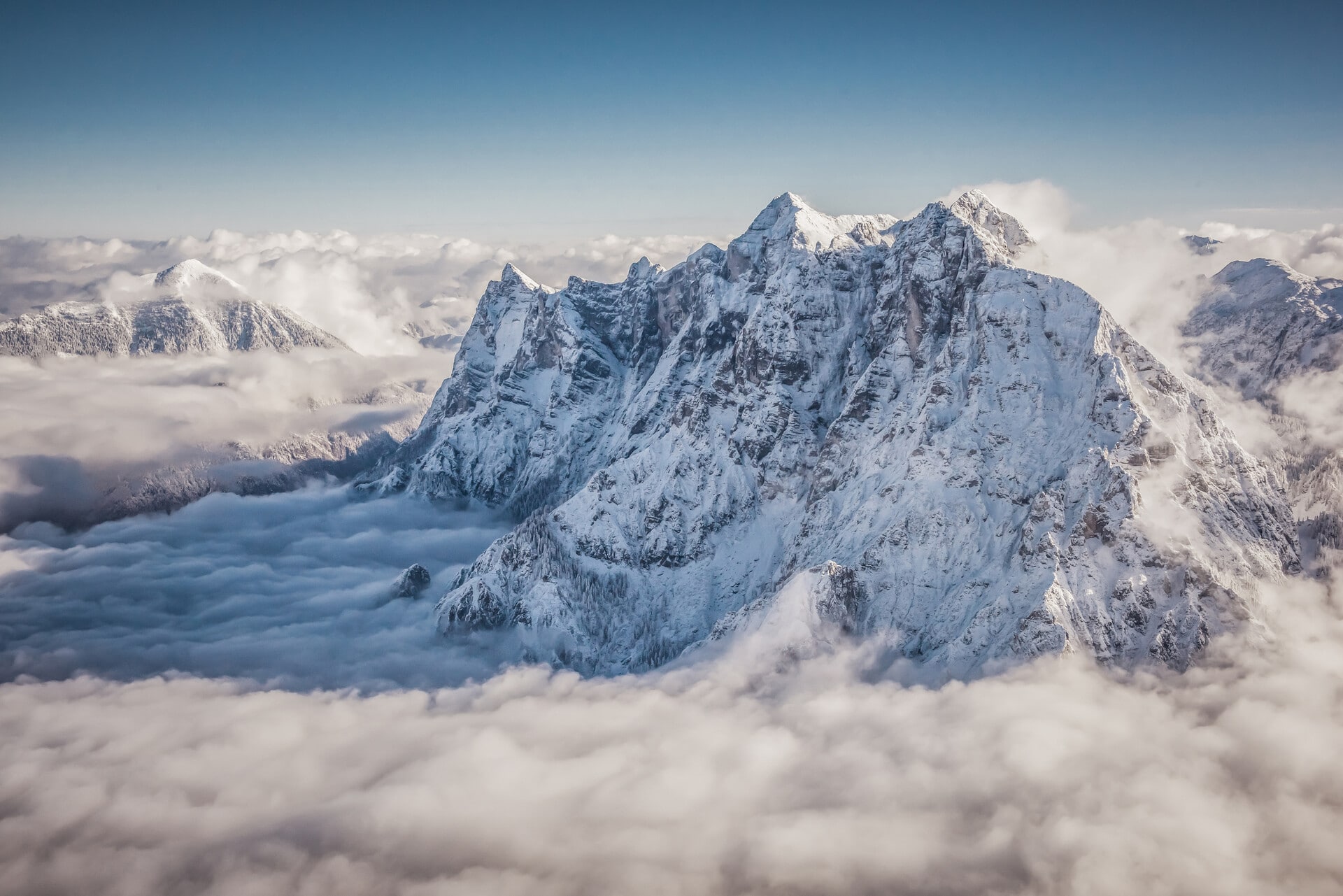 Our landscape is wonderfully untamed; wild water and steep rock. Enns Valley in the Gesäuse forms one of the most impressive gorges in the Eastern Alps, including towering rock faces. The accentuated topography and geographical location goes hand in hand with a great biodiversity. There is no place in Austria with more endemic species.
We are a national park according to IUCN II criteria, i.e. our main task is the free development of nature (wilderness). The habitats and landscapes are strongly protected and humans are not allowed to interfere. Forestry, gravel mining and the like are prohibited as well. There is only one exception to the rule – alpine pastures.
Richtig erleben lässt sich der Nationalpark Gesäuse zu Fuß oder per Raft auf der Enns. Besucherzentren gibt es beim Weidendom und in Gstatterboden. Genießen Sie unsere Themenwege, wandern Sie auf den zahlreichen markierten Wegen oder nehmen Sie an einer Führung teil. Touren gibt es für alle Anforderungen, vom barrierefreien Spazierweg bis zur schwierigsten Klettertour. Am ergiebigsten tauchen Sie ein, wenn Sie individuell eine Nationalpark-Ranger:in als Guide buchen.
Als Besucher:in stehen Sie ständig "unter Beobachtung" durch die vielen tierischen Bewohner des Nationalpark Gesäuse. Wenn Sie als Besucher:in vorsichtig und aufmerksam sind, haben Sie gute Chancen, den einen oder anderen Ihrer "Beobachter" auch selbst zu sehen. Häufig zu beobachten sind eine Vielzahl an Schmetterlingen, Weberknechten und Wasserlebewesen. Spechte und andere Vögel, besonders auch Steinadler, die zu den ständigen Bewohnern im Gesäuse gehören, können ebenfalls häufig erblickt werden. Von den Säugetieren treffen Sie im Gebirge mit großer Wahrscheinlichkeit auf Gams, für die Begegnung mit einem Hirsch oder Murmeltier braucht es schon etwas mehr Glück. Der Anblick sehr seltener Tiere, wie dem gut getarnten Luchs ist reine Glückssache und sehr wenigen Menschen vorbehalten. Die Nationalparkverwaltung bietet Führungen zu ausgesuchten Tierarten an, die Sie normalerweise nicht zu Gesicht bekommen, wie dem Auerhahn.
The most important commandment: Appreciate and respect nature! There are also prohibitions such as camping, making fires, parking off the parking lots, letting dogs run free or launching/landing drones and entering caves. Of course it is forbidden to damage or take plants or disturb animals. Detailed information can be found in the description of the individual activities under "Discover National Park".
In principle, free access to the forest and the mountain region by foot is permitted in all of Austria. However, we are asking you to stay on the marked paths in order to protect the rare species of Gesäuse National Park.
Entering the shore areas along Enns river and Johnsbach creek is strictly prohibited as they are one of the last breeding grounds for sandpipers (exception: specially marked areas).
The borders are marked in the various hiking maps and can also be found in the Geo Information System of the Land Steiermark (GIS Steiermark). In nature, the national park borders are marked at all access points (roads and paths).
There are no particularly dangerous animals. Large predators such as golden eagles or lynx do not attack humans. However, you should watch out for adders. These snakes are often found in the mountains and are poisonous but not aggressive. Ticks, which can transmit diseases like encephalitis or borreliosis, are especially common off the paths in the bushes.
Very serious are the dangers of the mountains like avalanches, rockfall or fog, which makes orientation difficult. Rapid changes in weather and storms must be expected. Please note that you are walking in alpine terrain, that most of the trails require surefootedness and that there is a risk of falling in open terrain as well as on the more difficult trails.
A special danger comes from the trees. In the national park forests can develop freely; rotten branches and dead trees are part of it. Avoid the proximity of these trees and staying in the forest or under trees in strong winds or storms!
The majority of the area belongs to Land Steiermark, a small part is private property. The national park is administered by the Gesäuse National Park GmbH, which is owned half by the Republic of Austria and half by the Land Steiermark.