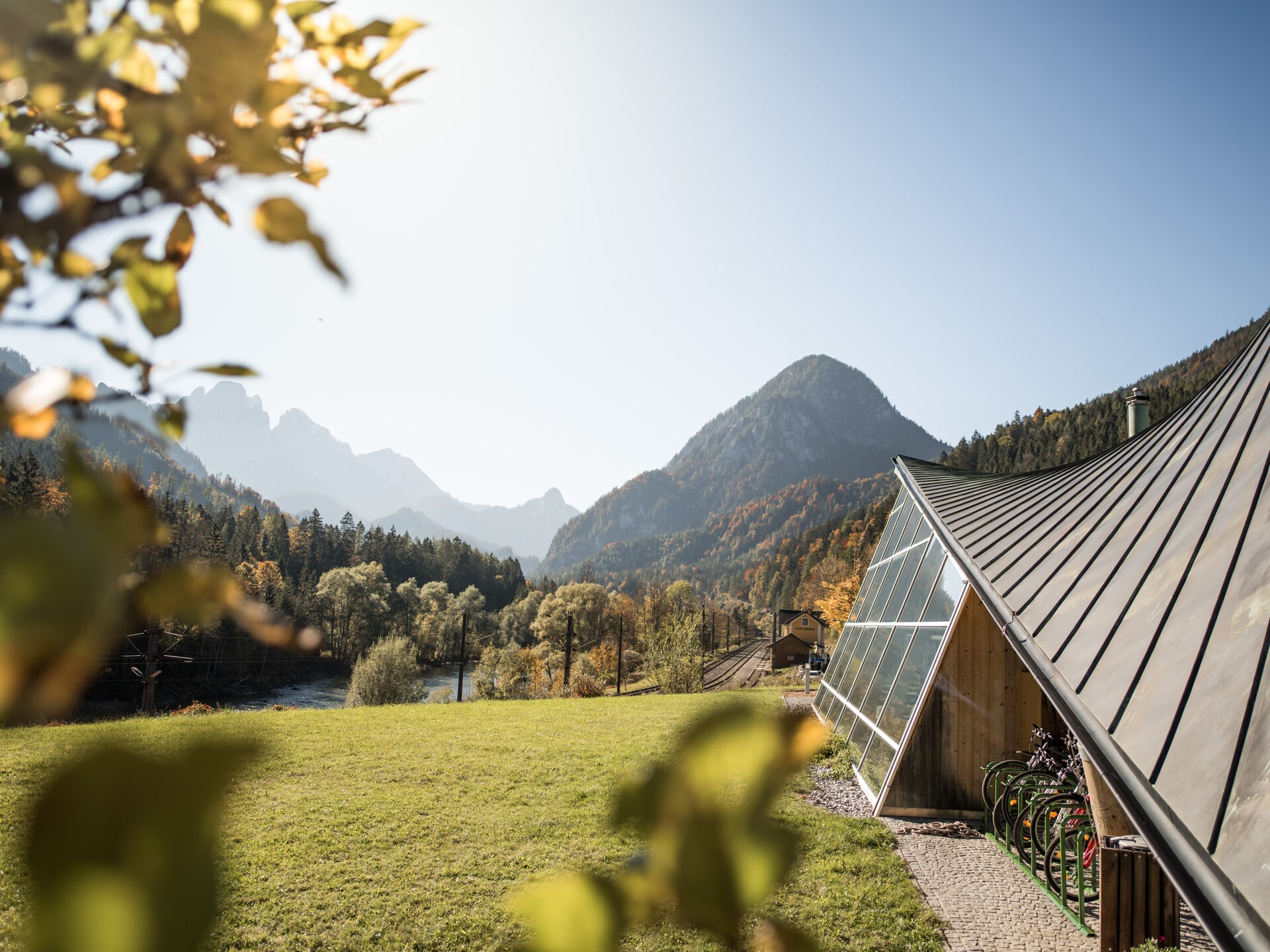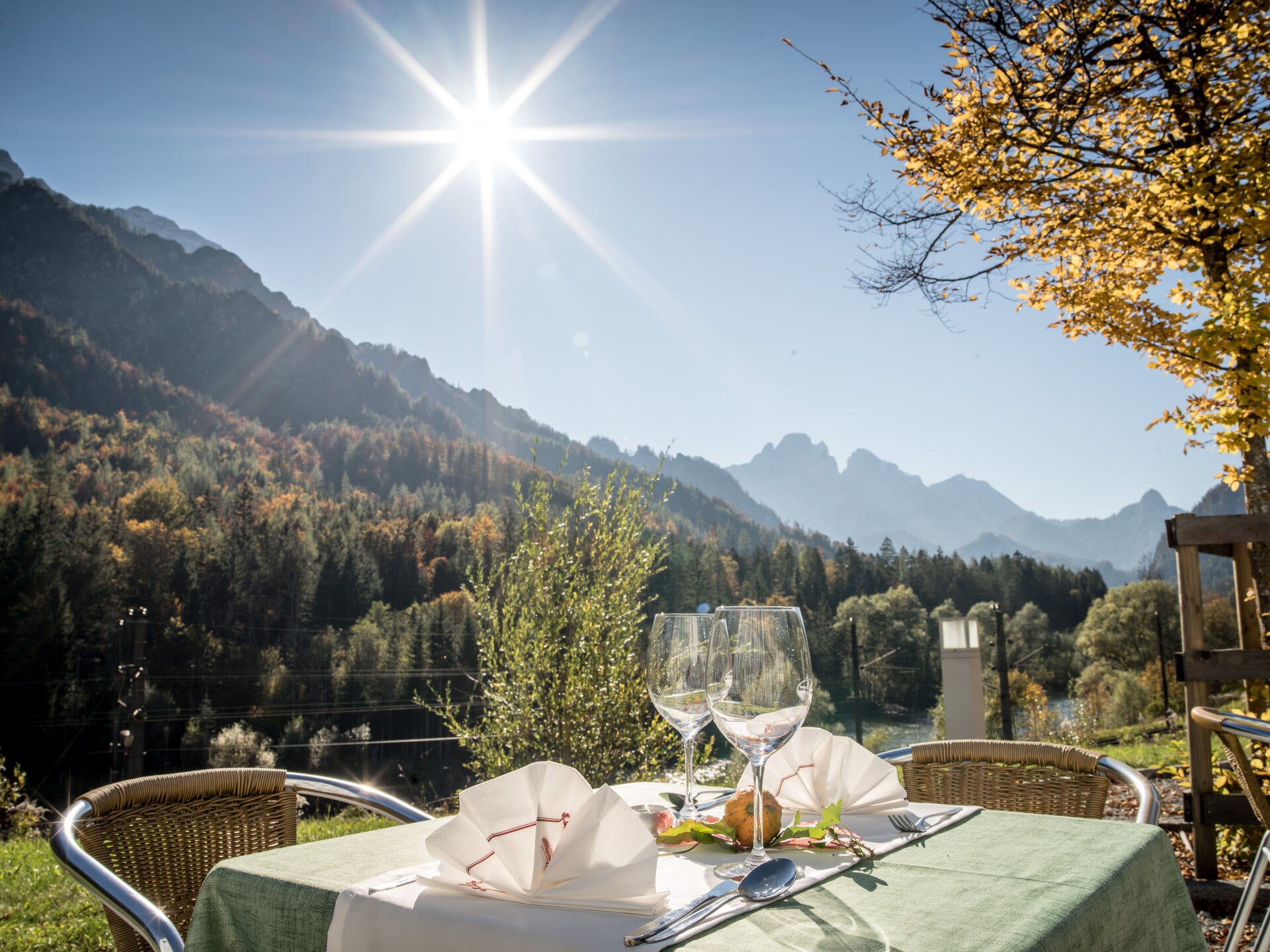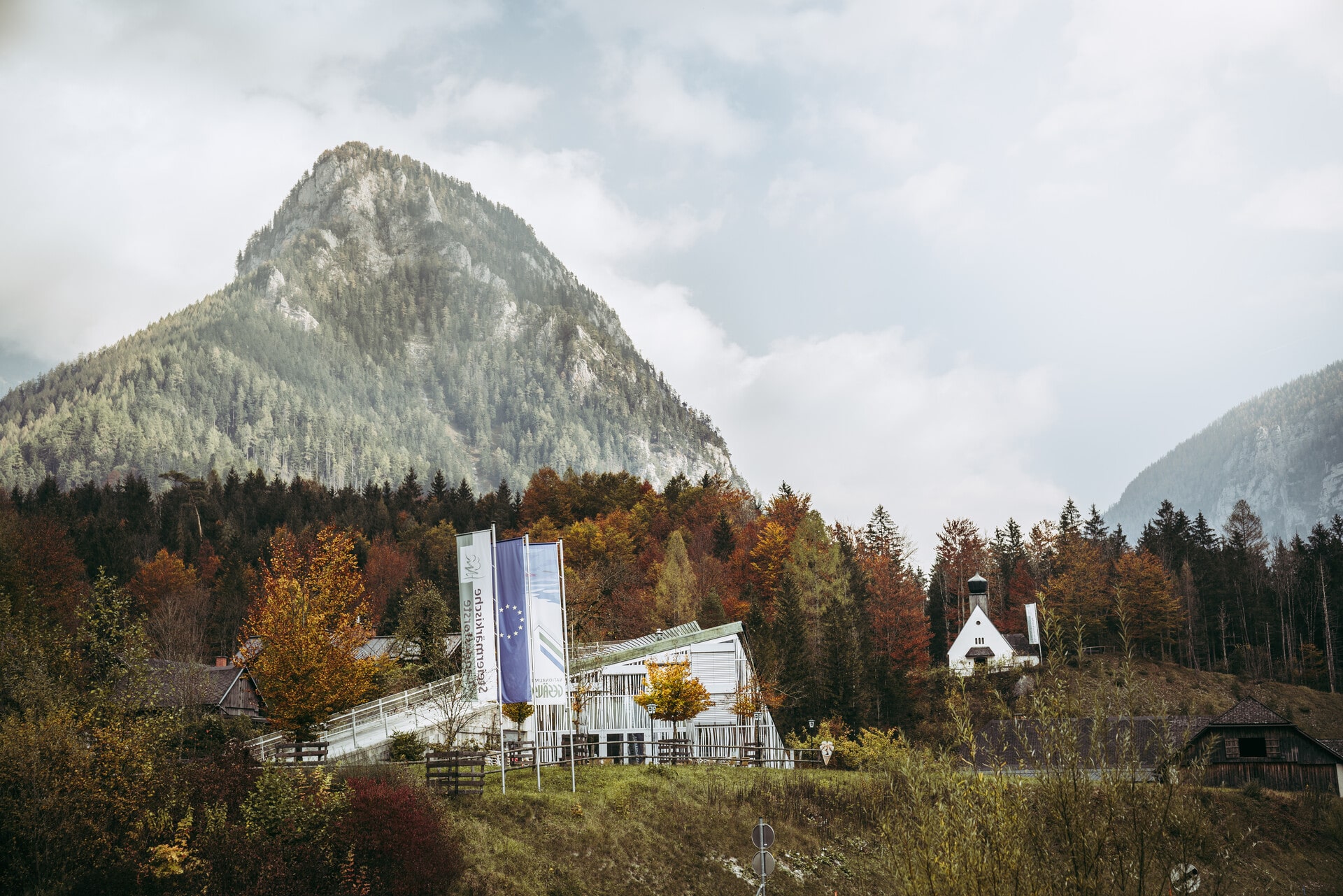 Nationalpark Pavillon
at Gesäuse National Park
National Park Pavillion in Gstatterboden
---
The building, which was completed in 2005, is located in the middle of Gstatterboden village, right next to the Ennstalbundesstraße and only a few minutes' walk from the railway station. The campsite "Forstgarden" is also within walking distance. Due to its central location, the National Park Pavillion is the perfect starting point for hikes to Ennstalerhütte lodge or Buchsteinhaus lodge and the mountainbike tour Hochscheiben by Mountainbike.The building houses a restaurant, including a terrace and children's playground as well as an information office, a small shop and the exhibition Ausstellungen "Planspitze – Berg der Gegensätze" und "Rieseln".
Öffnungszeiten Infostelle und Ausstellungen Planspitze – Berg der Gegensätze und Rieseln:
Mai bis Oktober: Dienstag bis Sonntag, 10:00 bis 18:00 Uhr.
Information: Nationalpark Pavillon Gstatterboden: +43 664 82 52 313
In summer you can also rent mountain bikes and e-bikes at the information office.
Opening hours gastronomy:
Mai bis Oktober: Mittwoch bis Sonntag, 10:00 bis 22:00 Uhr.
Warme Küche bis 18:00 Uhr.
The gastronomy is managed by the former tenants of Hesshütte lodge, Manuela Wolf and Reini Reichenfelser.
Contact +43 664 49 51 410