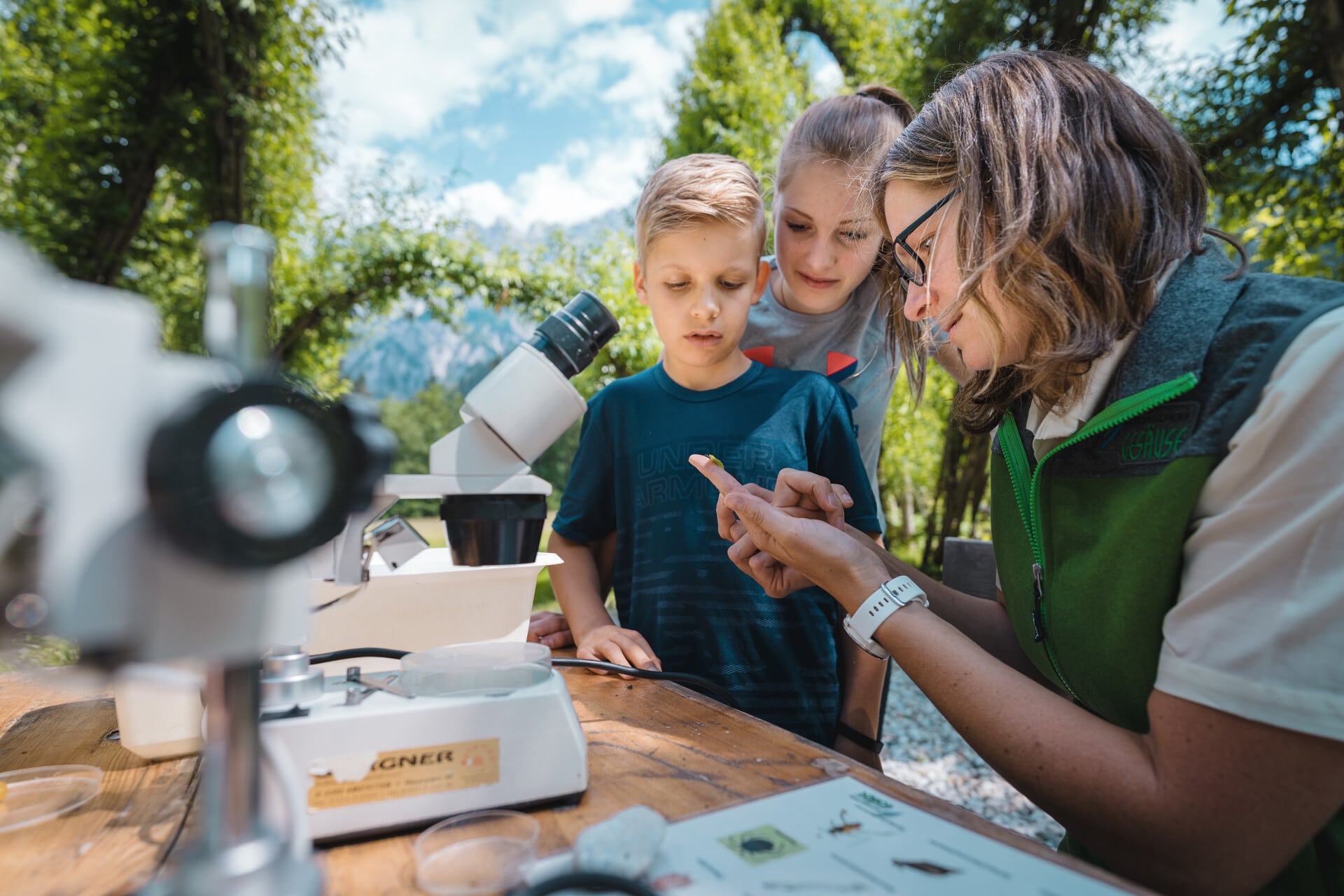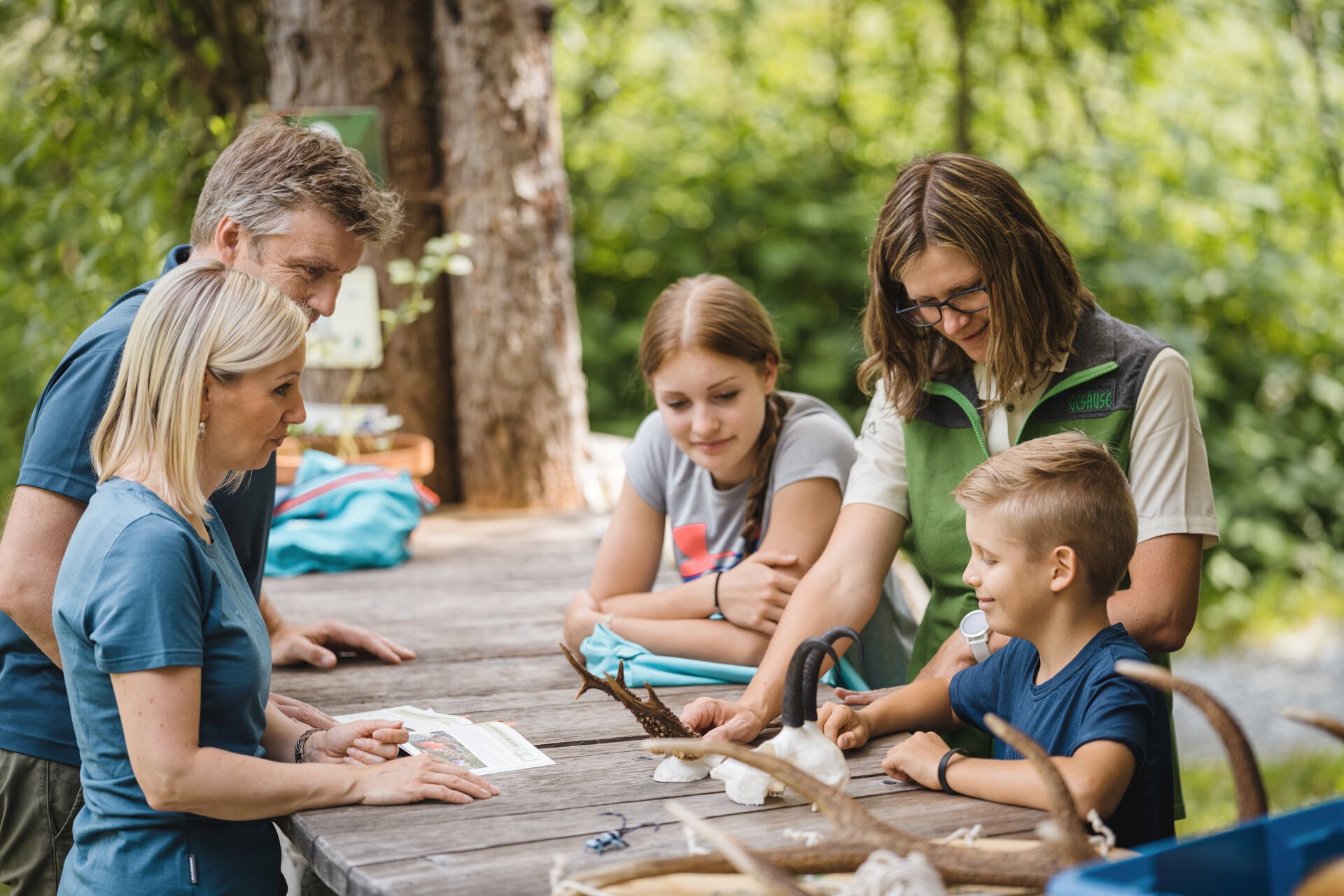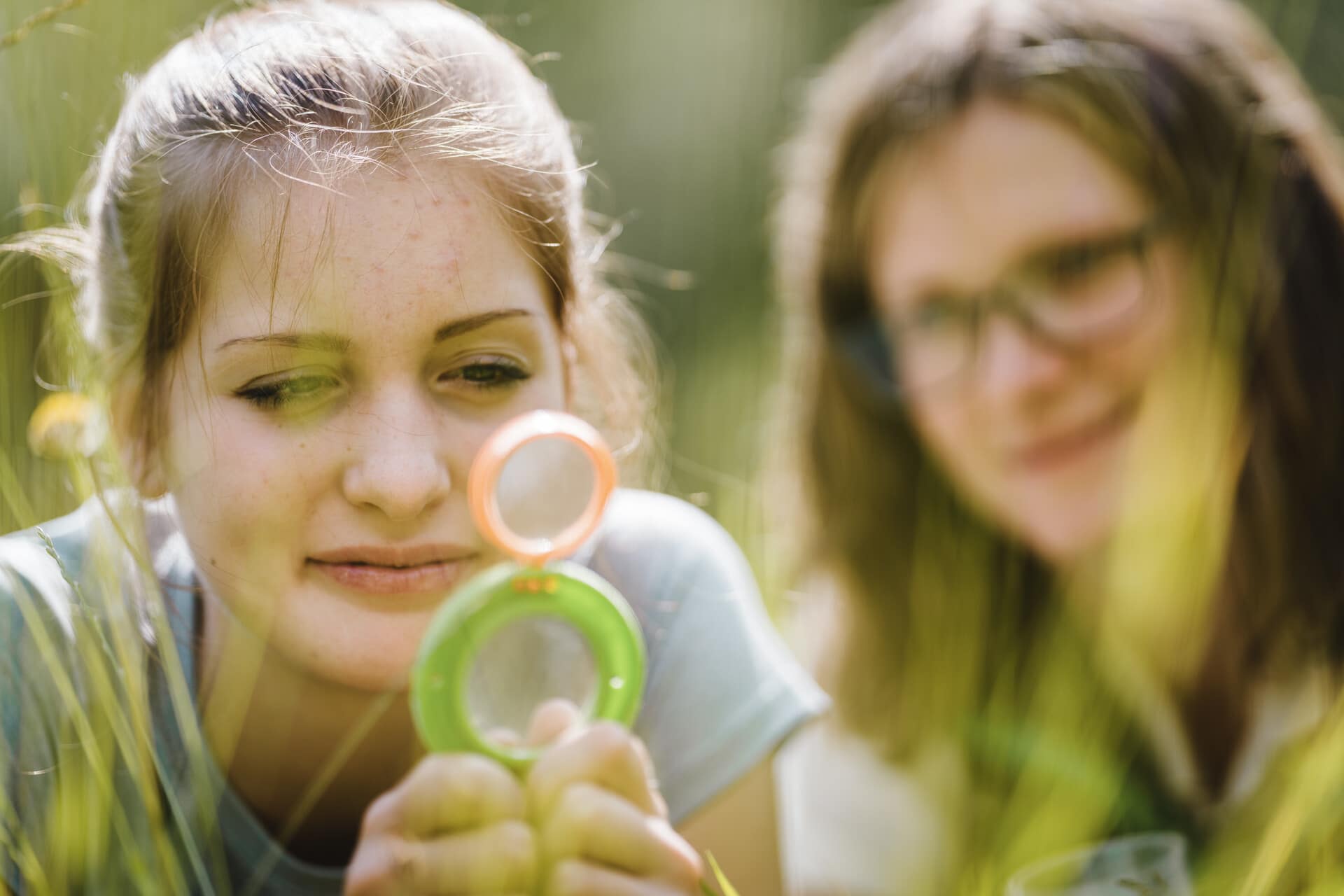 Research lab
at Gesäuse National Park
Forschungsprogramm 1: Die Reise in den Mikrokosmos
Immerse yourself in the exciting world of aquatic and terrestrial life with the help of experts. A handful of forest soil or a water sample can be examined carefully and even put under the microscope. In the process, one discovers micro-organisms in detail: every single leg of a millipede, the cutting tool of an ant, the jet propulsion of a dragonfly larva and, if you are lucky, even the birth of a water flea can be observed!
Forschungsprogramm 2: Wildnis erforschen im Auwald
Gehen Sie gemeinsam mit einem/einer Nationalpark Ranger*in auf die Suche nach Wildnis in der Aulandschaft um den Weidendom. Geprägt von der Dynamik und Kraft der Enns verändert sich der Auwald ständig und hält immer neue Überraschungen für uns alle bereit. Als europäisches Gegenstück zu tropischen Regenwäldern leben hier besonders viele Tier- und Pflanzenarten, die wir gemeinsam entdecken. Erfahren Sie, welche Bäume gerne nasse Füße haben und welche seltene Vogelart ganz in der Nähe brütet.
Costs for guided programs (11:00, 14:00 and 16:00 o´clock):
Adults: € 5,00
Children and teenagers up to 15 years: € 4,00
Family ticket (max. 4 persons): € 10,00
Sie können Ihr Forschungsprogramm auch direkt here buchen!
Opening hours:
May, June: Saturday, Sunday, holidays and bridge days: 10:00 to 18:00 o'clock
July, August, until mid September: daily from 10:00 to 18:00 o'clock
Mid-September: Saturday, Sunday, holidays and bridge days, 10:00 to 18:00 o'clock
Outside of opening hours, the area of the Willow Dome is also freely accessible!
Special dates as well as special programmes for groups, bus groups and schools can be arranged at the Information Office in Admont. Get our group offers here.
We are a partner of the Styria Card, bonus partner of the Schladming-Dachstein Card and ZWEI UND MEHR partner.