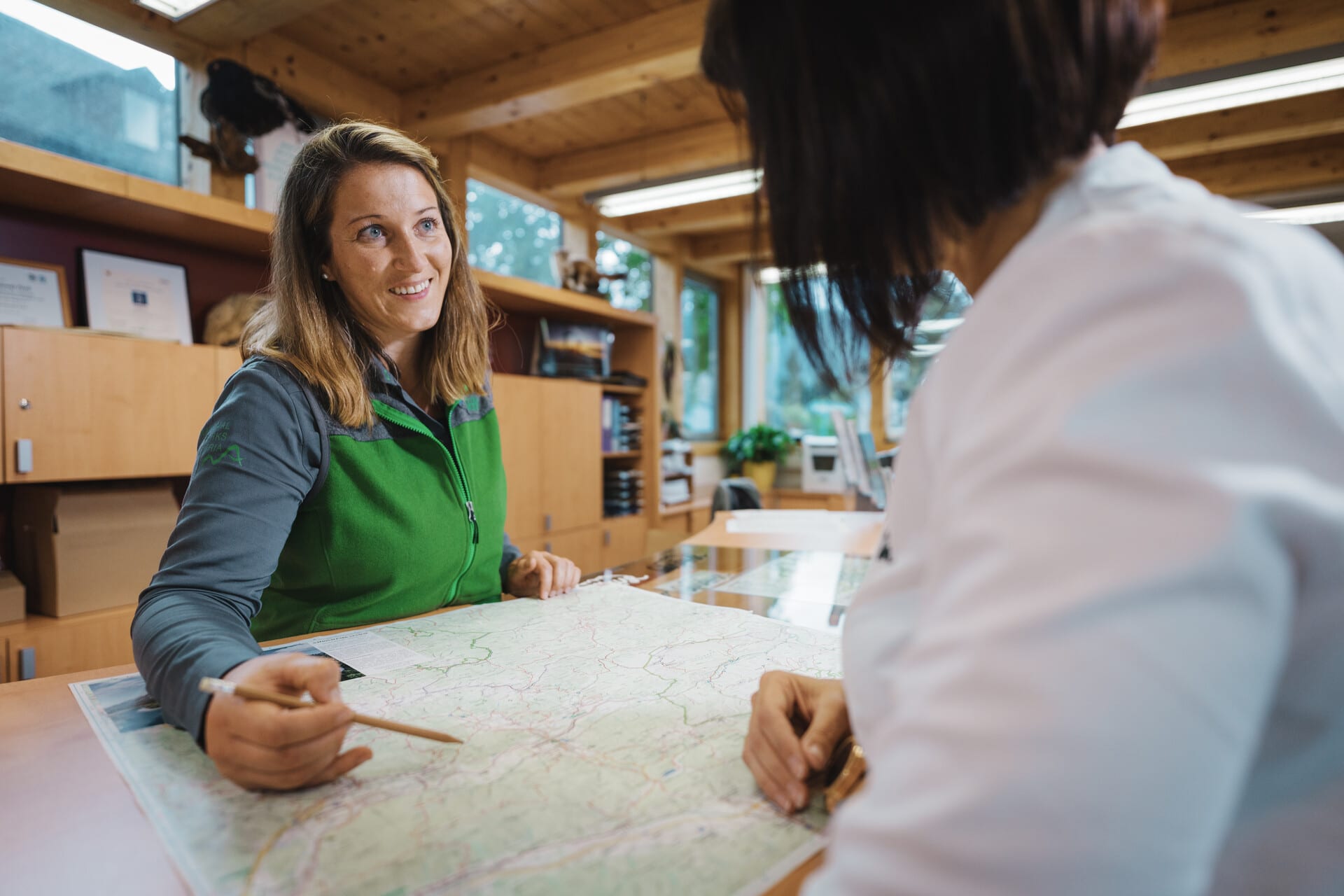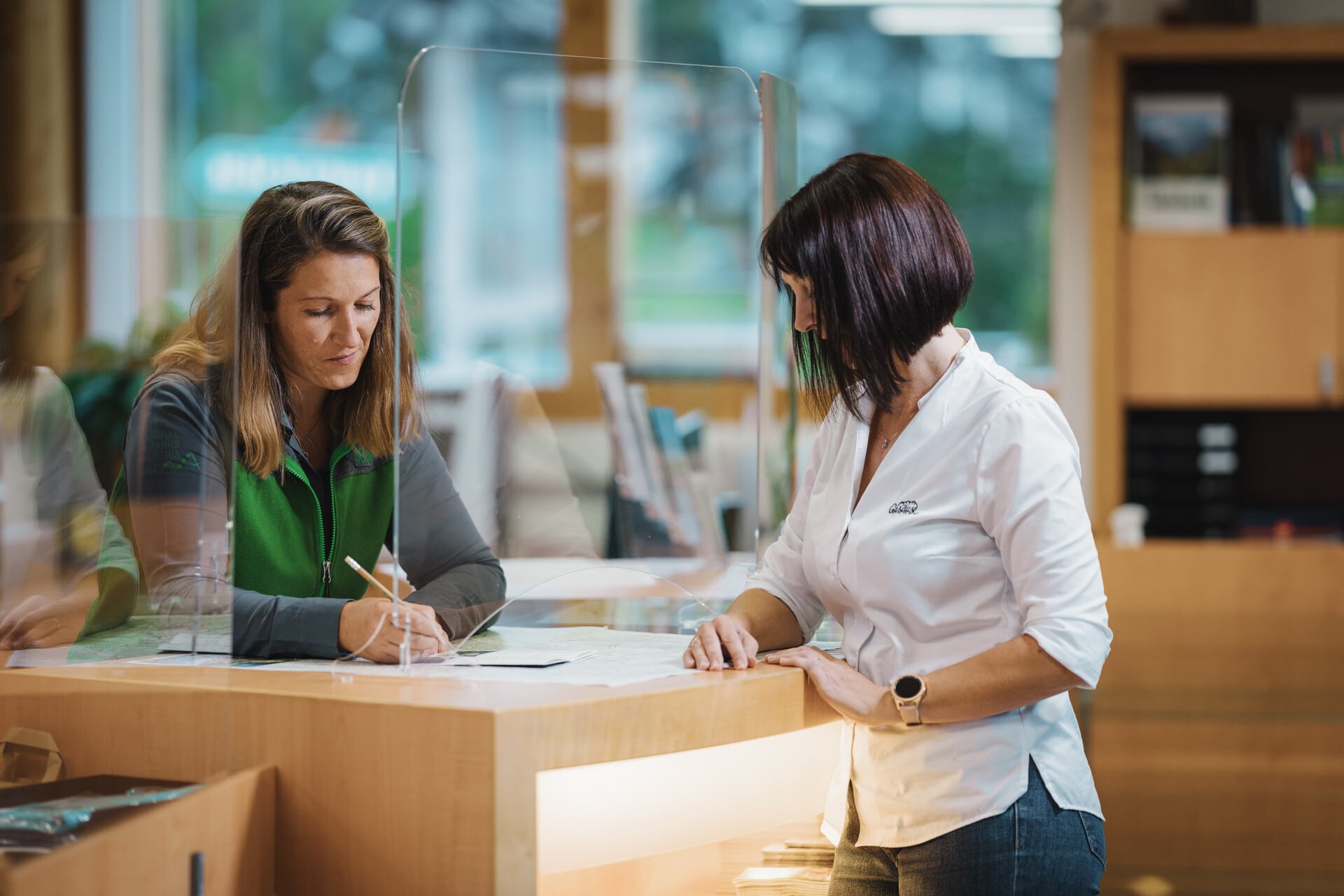 info office
at Gesäuse National Park
The information office in Admont, which was opened on the 26th of October, 2004, houses both, the tourism association Gesäuse and the information office of Gesäuse National Park. This cooperative venture reflects an overall philosophy, namely to provide guests with information about tourist destinations and specific topics of the National Park at the same time.
Furthermore, the national parks travel agency supervises schools and youth groups in planning packagesAlso clubs, bus groups and individual travellers are assisted with individual programme suggestions!
Additionally, the information office has a tastefully furnished shop with helpful maps, literature, illustrated books and nice souvenirs from the region.
Opening hours:
Montag bis Freitag durchgehend von 09:00 – 17:00 Uhr
von Mai bis Oktober auch Samstags 10:00 bis 16:00 Uhr
For information at Sundays either call +43 676 8252313 or visit our National Park Pavillion in Gstatterboden
Infobüro Admont und Nationalpark Reisebüro
Hauptstraße 35, 8911 Admont
Tel: +43(0)3613 211 60 20
info@nationalpark-gesaeuse.at