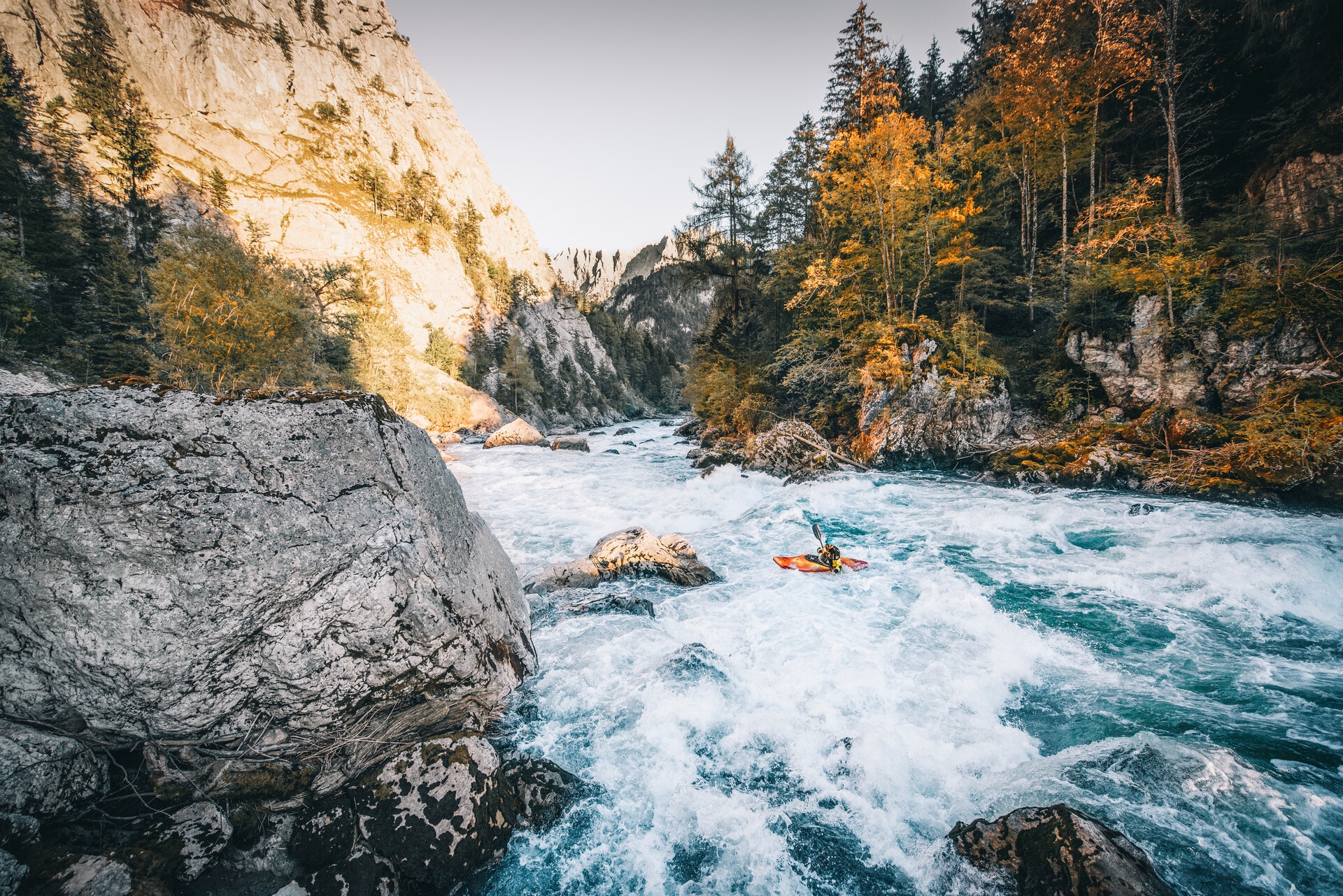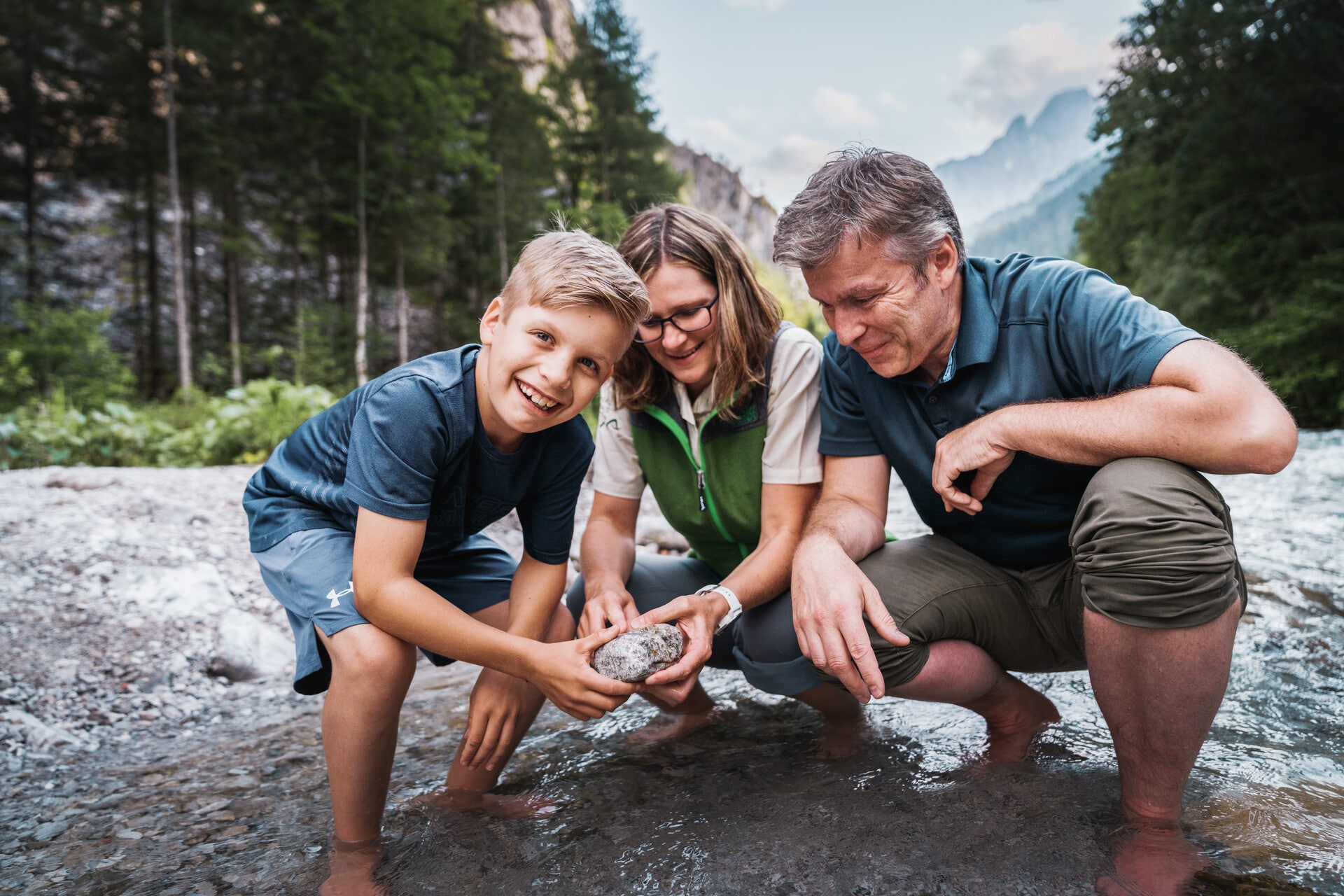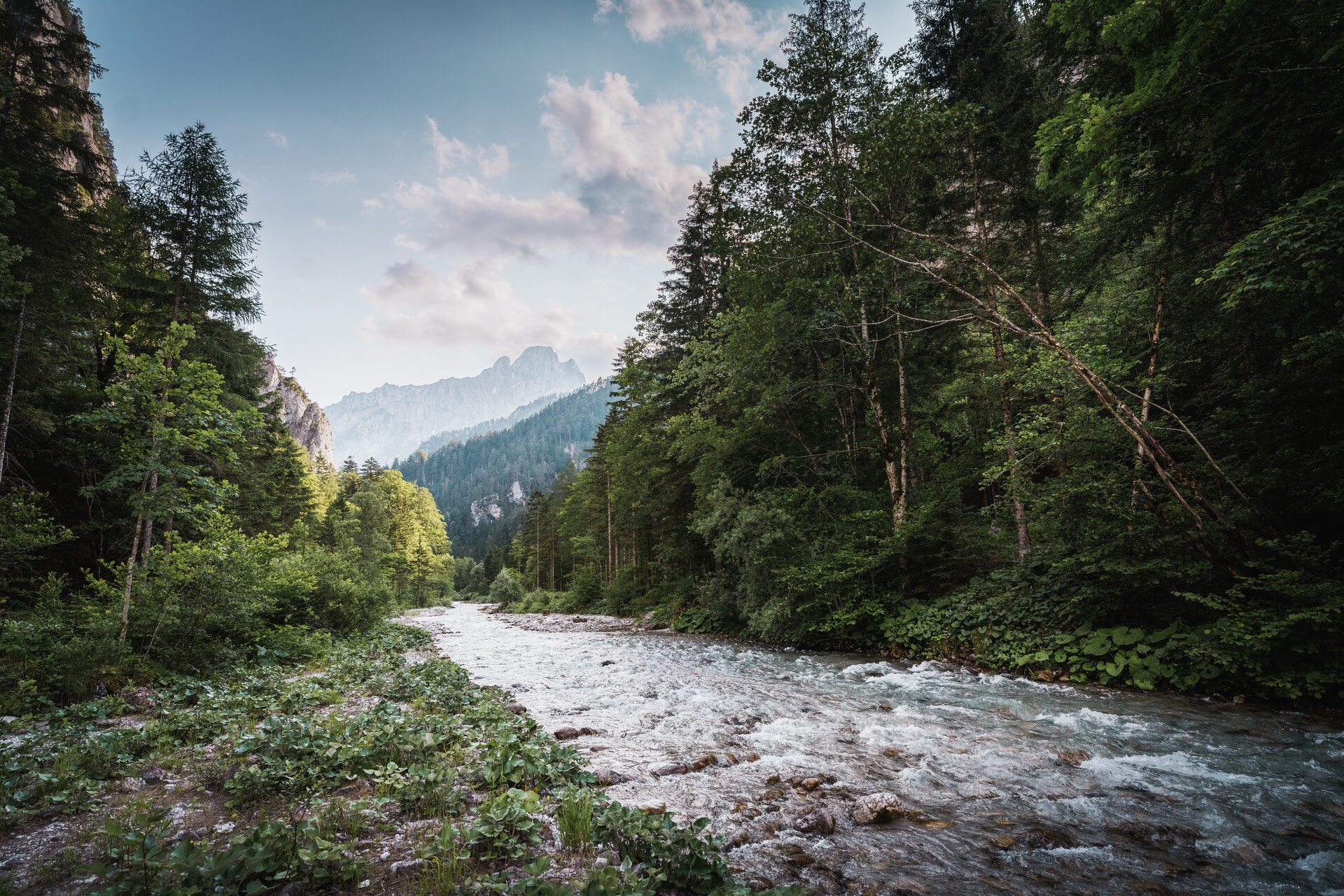 Water Experiences
at Gesäuse National Park
The wild waters in Gesäuse National Park can develop freely and are largely unregulated. This means that rare species such as the common sandpiper can settle in the waters or on the banks and find their scarce habitat there. Due to this, special nature conservation in and around the waterbodies is needed and bathing in Enns river and Johnsbach creek are only permitted in designated areas and plunging into Sulzkarsee lake is completely prohibited.
Despite the high sensitivity of the waters and their inhabitants, they can be experienced and enjoyed by visitors, albeit with restrictions.
There is a wide range of water sports, which are permitted in close coordination with nature conservation. Rafting, boat trips and kayaking are possible on Enns river lauching and landing is only allowed at designated points.
Rafting and other commercial water sports activities are to be carried out in an environmentally friendly way and are therefore only possible in agreement with the national park administration. These are currently reserved for members of the "Styrian Rafting Association". Local providers are members of this association.
Opening hours of the entry/exit points in the Gesäuse National Park:
1st of May until 15th of Ocotber, daily from 9.30 am to 5:30 pm
water experience in the National Park - What to look out for
Staying and bathing at the marked visitor areas

Kayaking using marked entrances and exits

Rafting with approved agencies

Camping at the Forstgarten campsite in Gstatterboden

Noise, paddle clapping

Entering the shore areas outside visitor areas

Make fire (exception: barbecue area in Gstatterboden)

Camping and spending the night in the open country
Legend
have fun

in the national park not cool, voluntary restriction in favor of nature

not allowed in the national park, prohibited by law
May we introduce ourselves?
As your companions in the terrain, we provide clear information on the signs. We will tell you where to go and which areas you are not allowed to enter under any circumstances. Whether summer or winter: just listen to us and make a valuable contribution to us and to the undisturbed development of nature. Thank you very much!