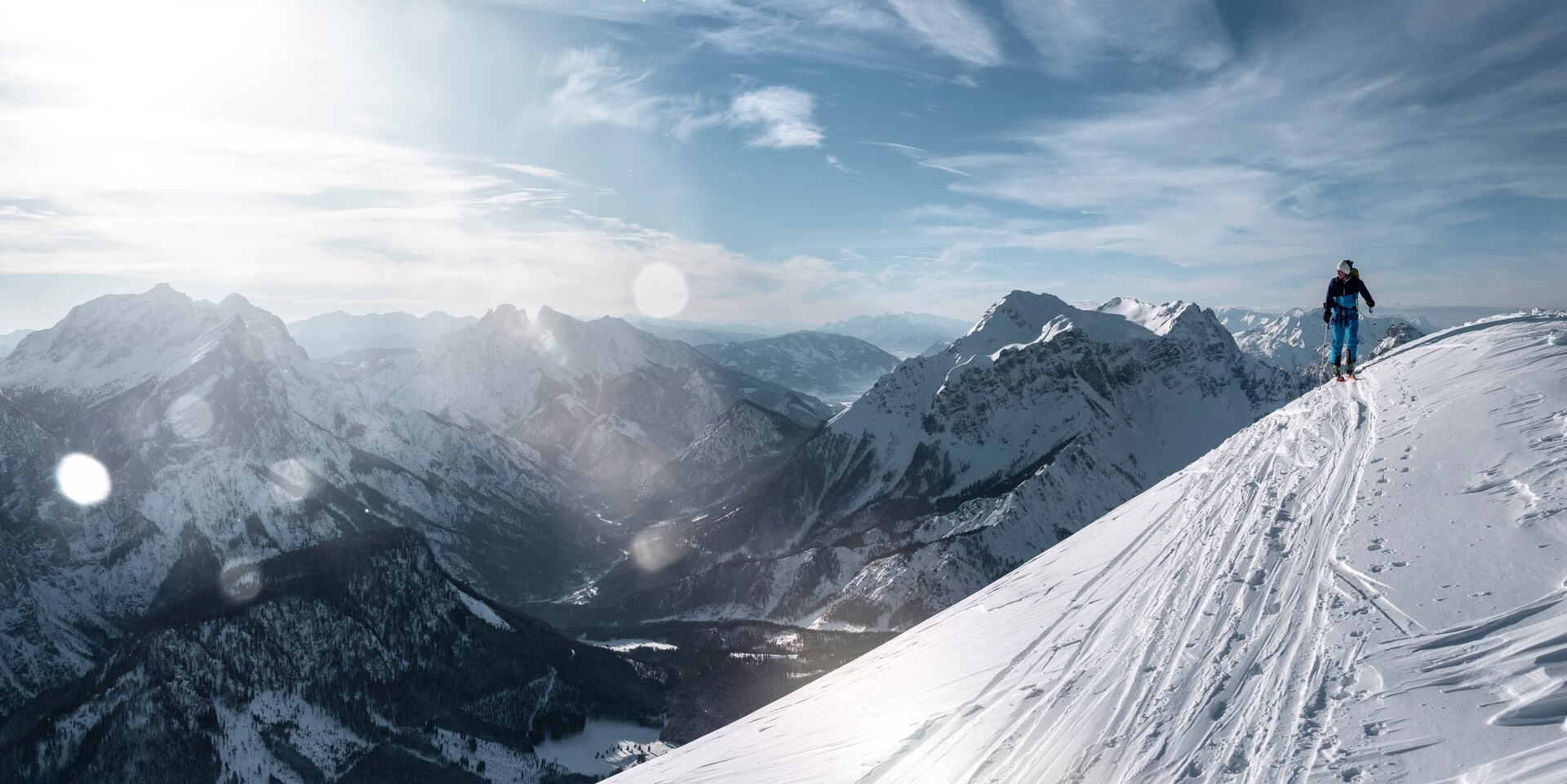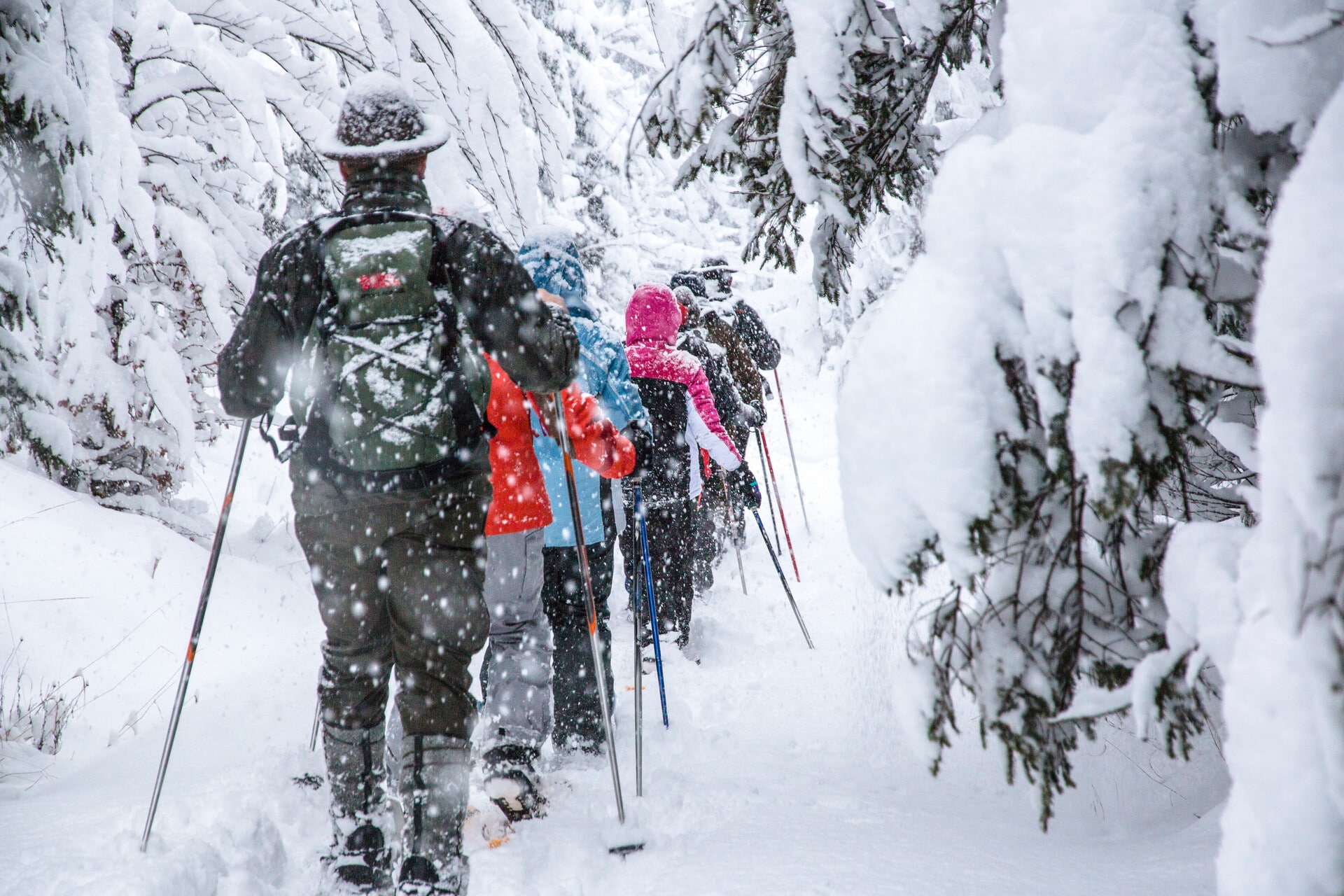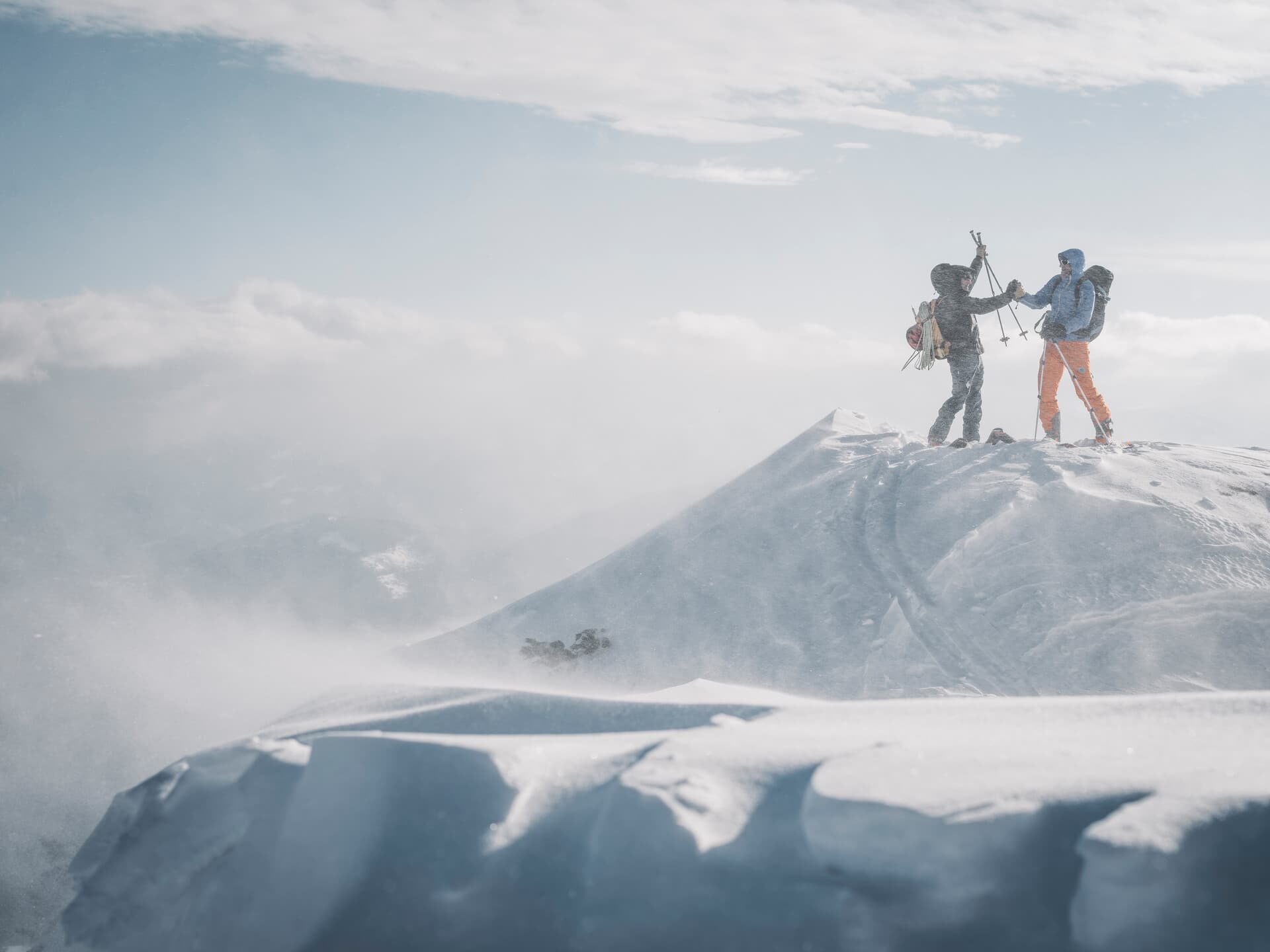 Ski Mountaineering and Snow-Shoeing
at Gesäuse National Park
Ski Mountaineering and Snow-Shoeing
---
Alpine history was written here and consequently it is not surprising that winter also offers numerous activities in the mountains. For many alpinists, ski touring is the most beautiful form of mountaineering even though it demands more from the alpinist than tours in summer: avalanche awareness, meteorology and an understanding of the winter peace of flora and fauna are indispensable - especially in a national park.
In addition to ski mountaineering, snowshoeing is also becoming increasingly popular, as it a great alternative for non-skiers to experience the beauty of nature in winter. The tours in Gesäuse National Park were developed in close cooperation with nature conservationists and ensure a peaceful coexistence of flora, fauna and winter sports enthusiasts.
Safety in alpine terrain
In winter there are additional dangers for alpinist such as the avalanche danger which is a special challenge for beginners and professionals alike. To be able to assess the avalanche situation requires thorough preparation and years of experience. Please consider the principles of safe ski touring. Pay attention to:
Good tour planning (route, avalanche situation report and weather report, include data from weather stations)
Complete equipment (especially avalanche equipment)
Stay on the route, even when descending
Minimization of risk – know your limits
Respect the rules of nature conservation and thus protect the sensitive nature in the Gesäuse National Park!
winter sports in the National Park - What to look out for
Ski touring and snowshoeing along the designated routes

Ski touring and snowshoeing at dusk and darkness

Ascent or descent through winter dormancy zones

Ascent or descent through young stands (trees smaller than 3m)

Drone takeoff and landing
Legend
have fun

in the national park not cool, voluntary restriction in favor of nature

not allowed in the national park, prohibited by law
May we introduce ourselves?
As your companions in the terrain, we provide clear information on the signs. We will tell you where to go and which areas you are not allowed to enter under any circumstances. Whether summer or winter: just listen to us and make a valuable contribution to us and to the undisturbed development of nature. Thank you very much!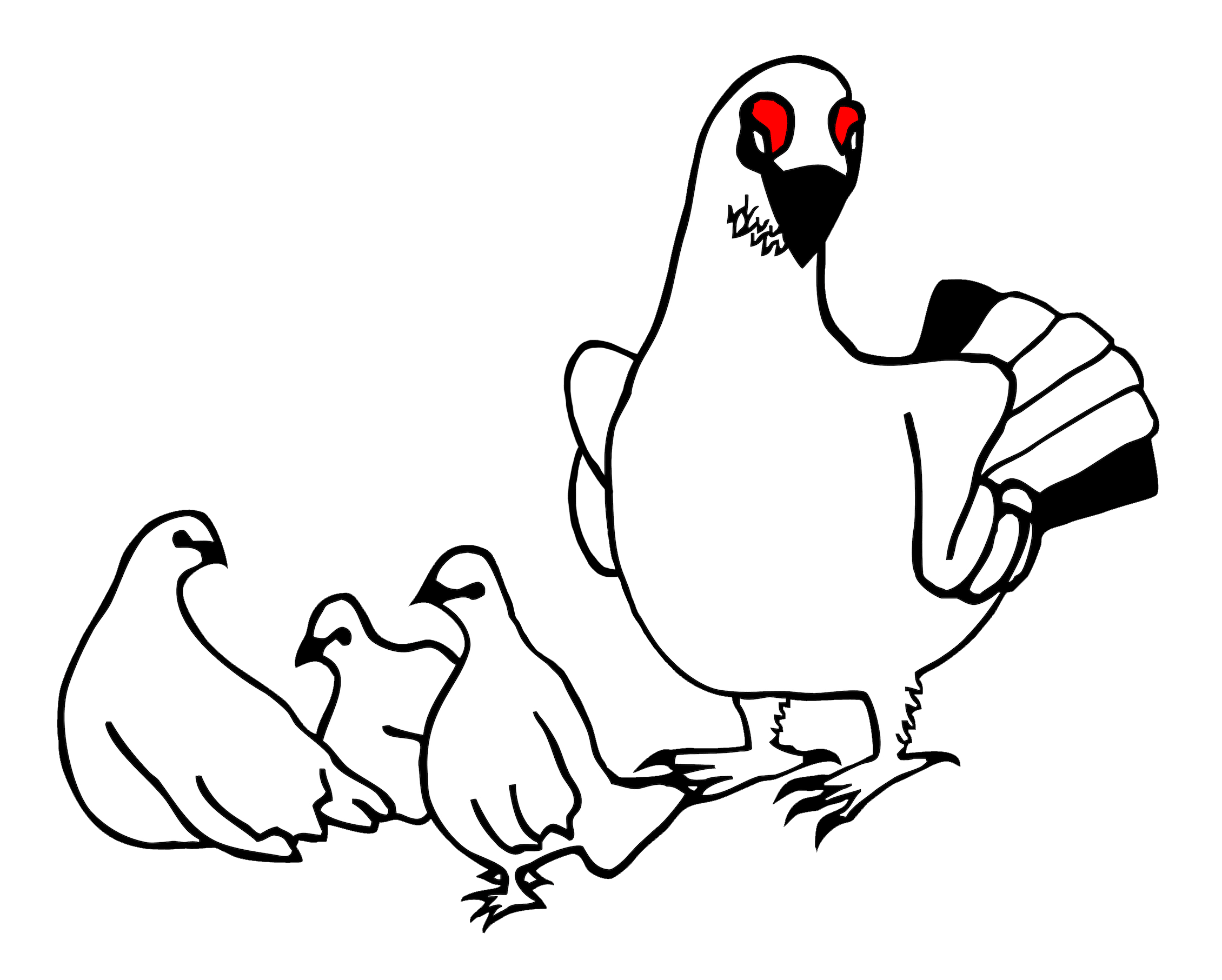 Ski Mountaineering and Snow-Shoeing
---