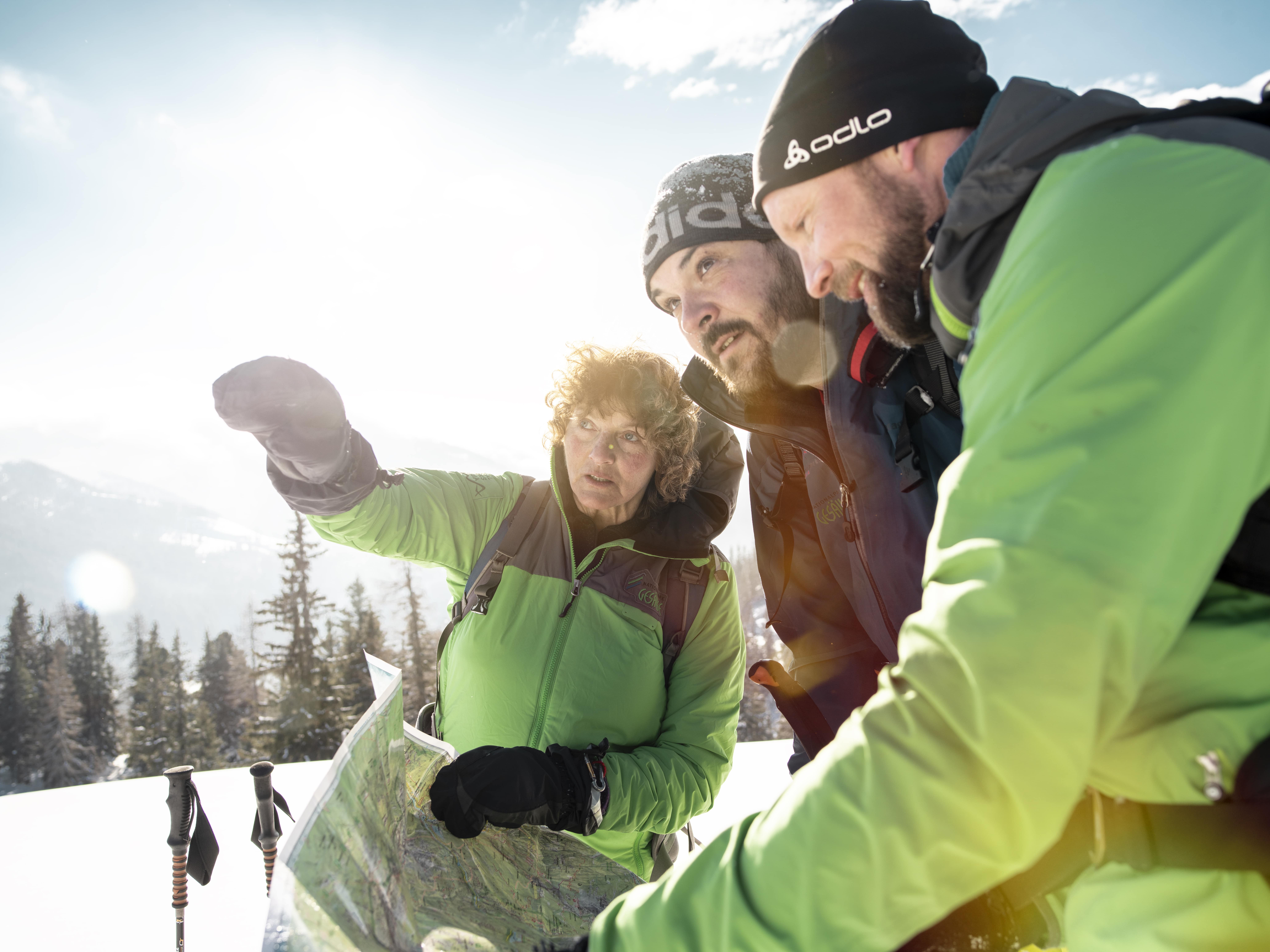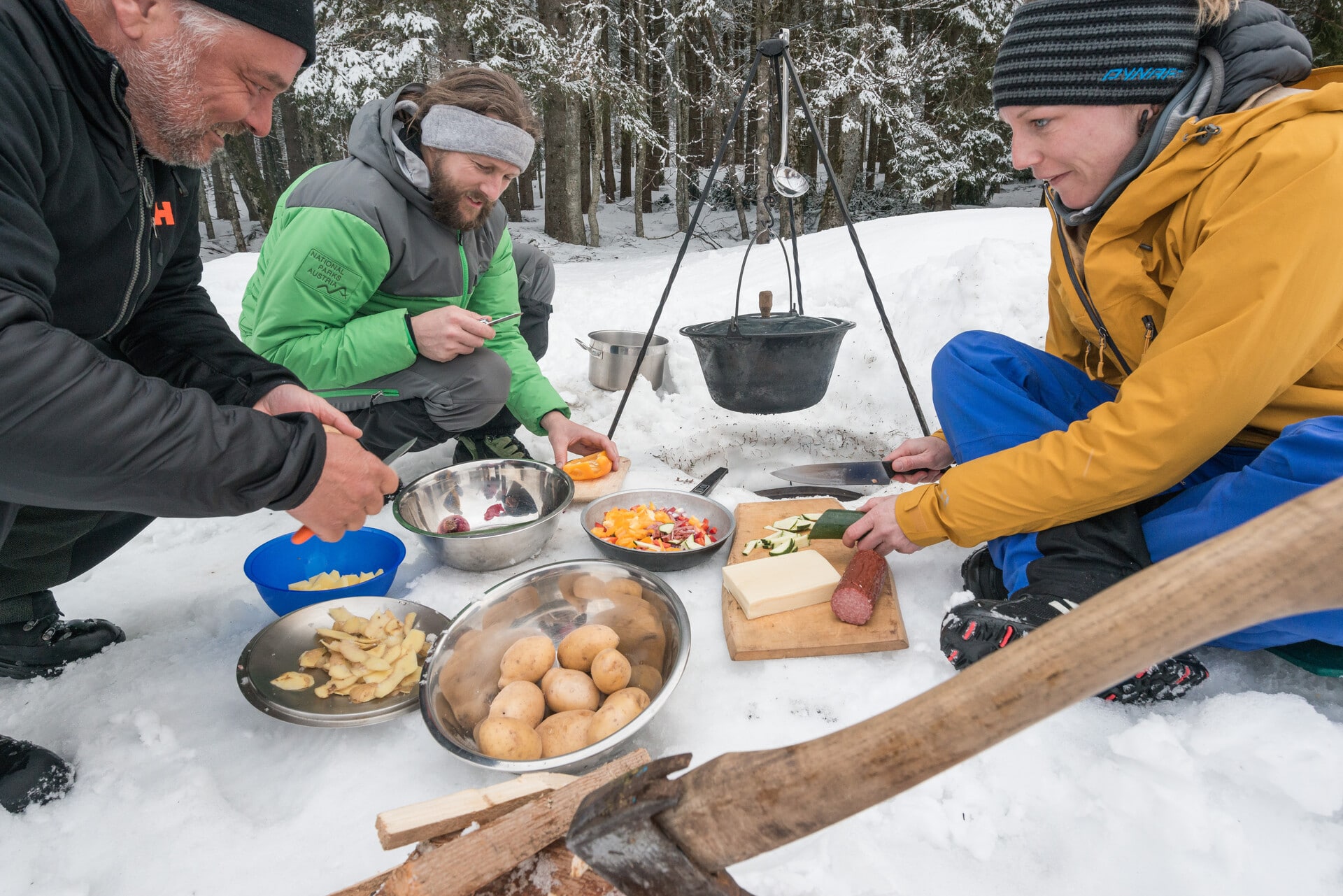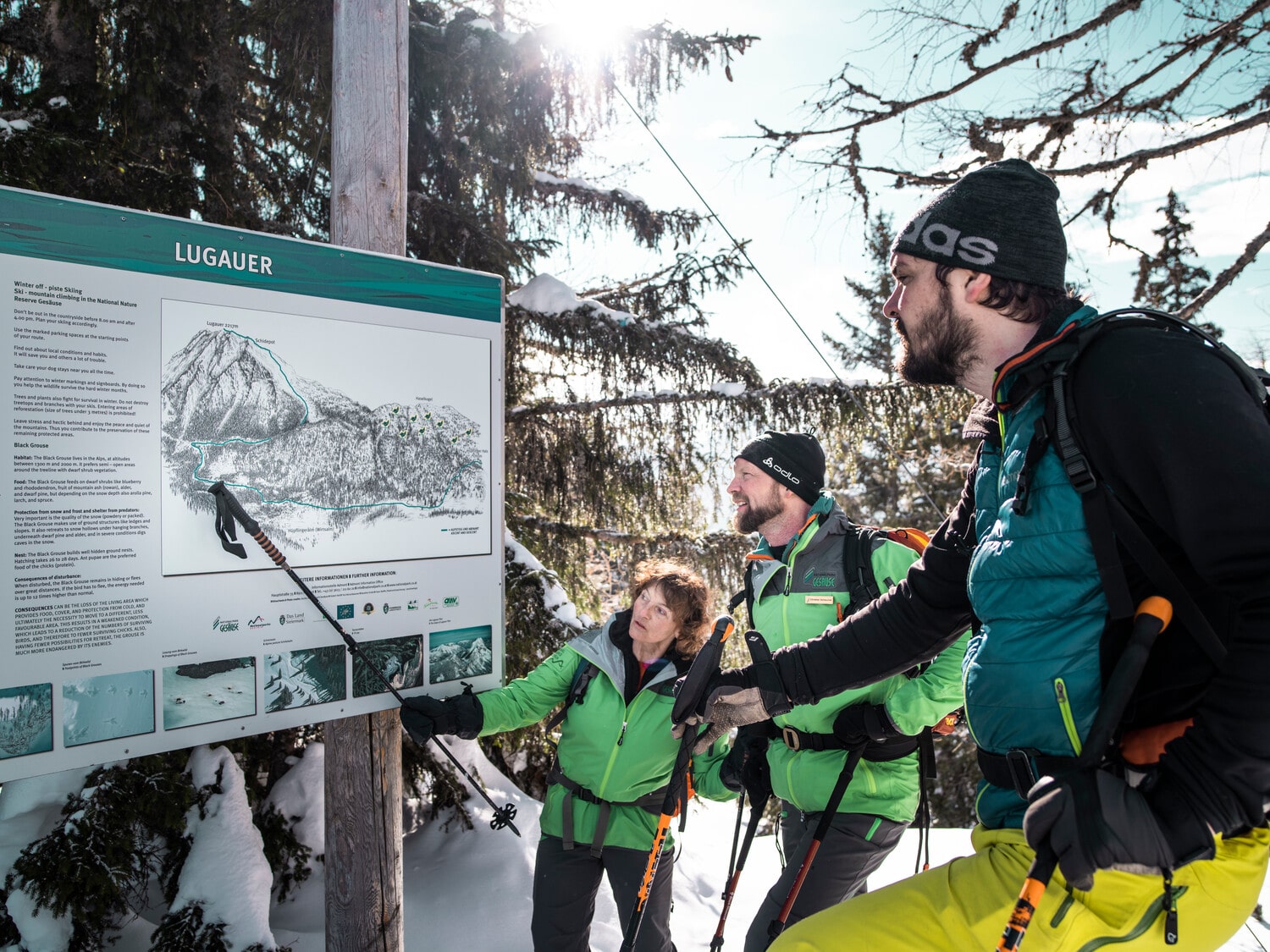 To become a ranger
at Gesäuse National Park
The training to become a National Park Ranger
In 2010 a nationwide certified course for Austrian national park rangers was introduced. Participants receive comprehensive theoretical training about the objectives and tasks of a national park in addition to information on the natural environment of Austria and its development and history. The basics of nature interpretation and pedagogy for a particularly sustainable knowledge transfer are also included. Legal basics and comprehensive training in emergency management complete the course.
The certificate courses are an educational measure in adult education, regulated and recognized by the Federal Ministry of Agriculture, Forestry, Environment and Water Management. The respective national park administrations and their institutions as well as the Hohe Tauern National Park Academy as certified training centers are commissioned to conduct these courses which represent a basic training.
National park rangers are obliged to undergo further training. For this purpose, the individual national park administrations can design and hold in-depth modules, e.g. with primarily educational or more methodical content (e.g. wilderness education). In addition, the rangers can acquire further qualifications such as boat driver or climbing guide.
The Nationalparks Austria Bildungsakademie bundles the education and training program, which is open to every nature enthusiasts in addition to employees and rangers. The offer ranges from further education in the field of nature education and first aid course to conferences and exciting insights into the living world of various animal and plant species.