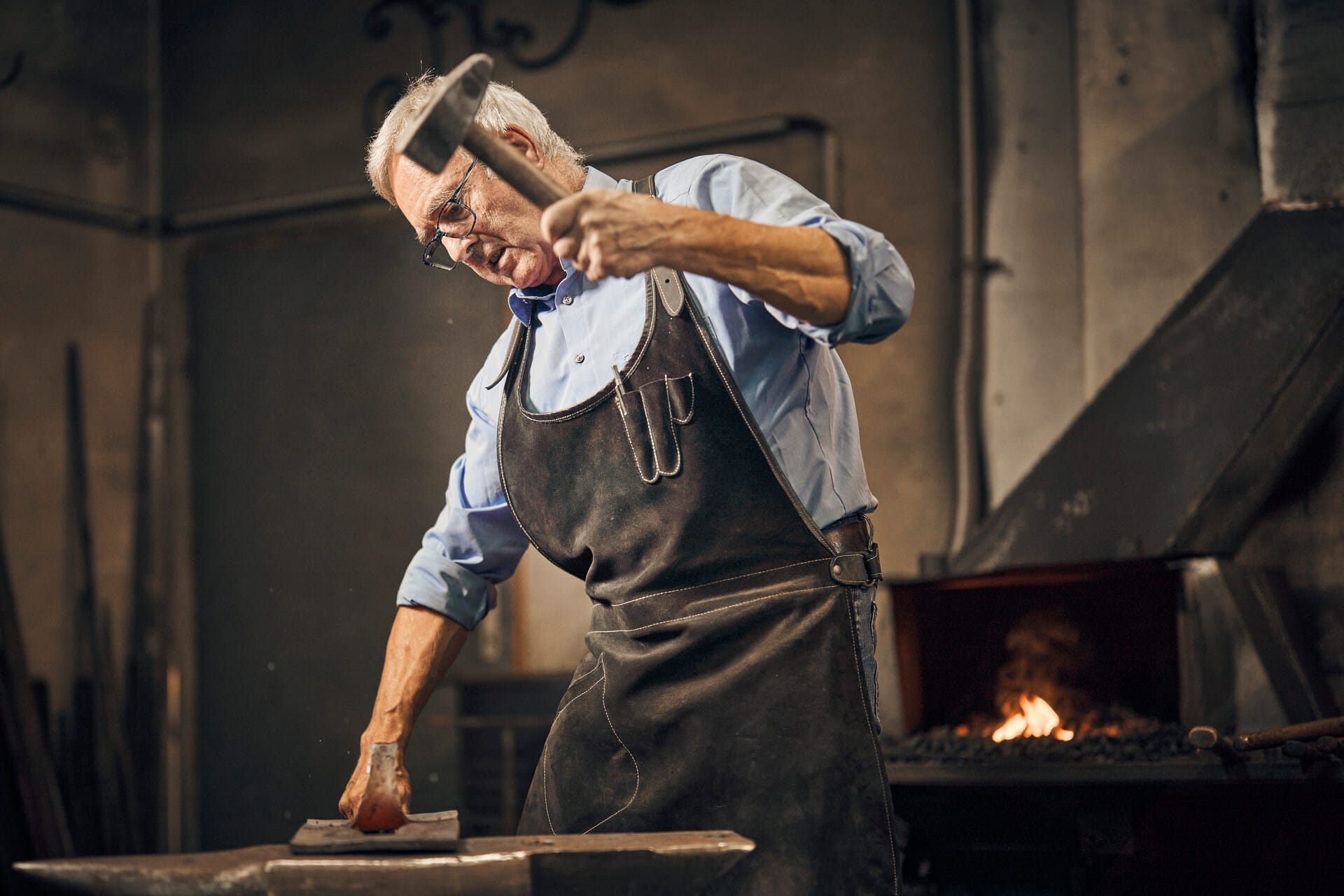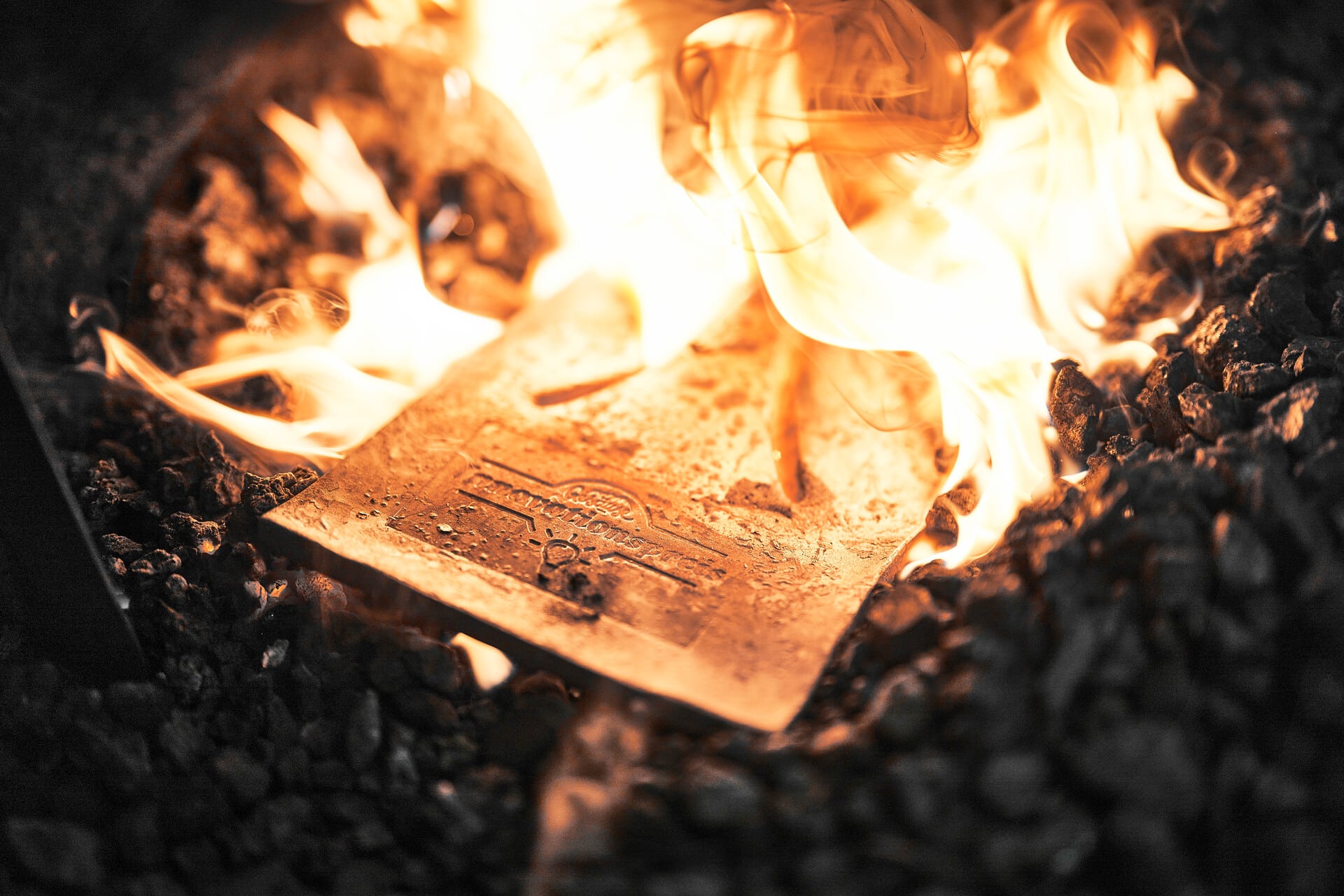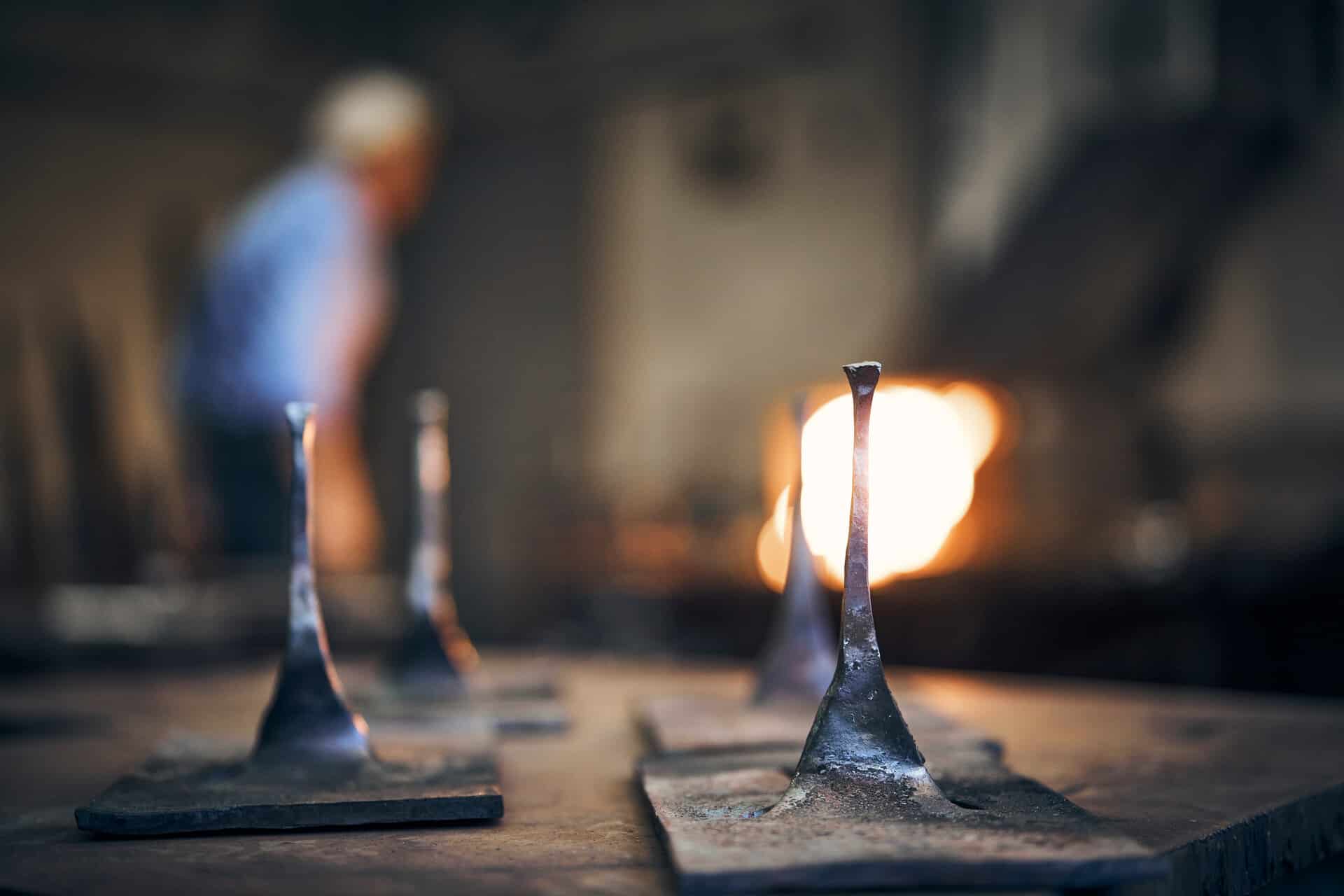 Hot for innovation
The Gesäuse Innovation Awards for the coming years will leave the workshop of Palfau blacksmith Wolfgang Scheiblechner in a few weeks. Who will secure the coveted trophies this year?
The Gesäuse partners are offering the Gesäuse Innovation Award for the fourth time. Innovative ideas enrich our living space and bring the region forward. Therefore, committed businesses, private individuals, schools and associations are to be rewarded for their work.
A few days ago, the Innovation Award trophies for the coming years were ceremoniously forged by the master craftsman himself in the workshop of the art smith Wolfgang Scheiblechner. With outside temperatures around 25 degrees Celsius and forge furnace temperatures around 1000 degrees, it was a sweaty affair.
The Gesäuse Innovation Award is open to all private individuals, companies, associations and schools with their place of residence or company in the Gesäuse tourism region. It makes no difference whether the entrant is a Gesäuse partner or not - the only thing that counts is the idea of innovation! All innovative persons in the "new" tourism communities of the Gesäuse are also cordially invited to submit entries: Gaishorn am See, Lassing, Liezen, Rottenmann and Trieben.
The idea behind the prize
With the Gesäuse Innovation Award, the Gesäuse partners who sponsor the award want to promote innovative projects in the region. The prize was launched in 2019 and has since brought many top-class ideas to the fore. In addition to cash prizes totalling €5,000, there are also valuable trophies up for grabs from Wolfgang Scheiblechner, Gesäuse Partner from the very beginning and artistic blacksmith. Wolfgang: "The idea behind the trophy is to symbolically represent an idea. For that, you need a basic knowledge, the foundation - and then the idea grows on top of that - the spur, so to speak."
Submissions for the Gesäuse Innovation Award are possible until 31.10.2022!
All information and submission documents for the Innovation Award can be found at: partner.gesaeuse.at
Enquiry notice:
Marco Schiefer, Tel: 0664-82 52 309
Photos:
Download link: https://nationalpark-gesaeuse.at/service/presse/
Rights notice: Use exclusively for reports in connection with this press release and with citation of the image rights. Any other use of the image material requires the consent of Gesäuse National Park GmbH.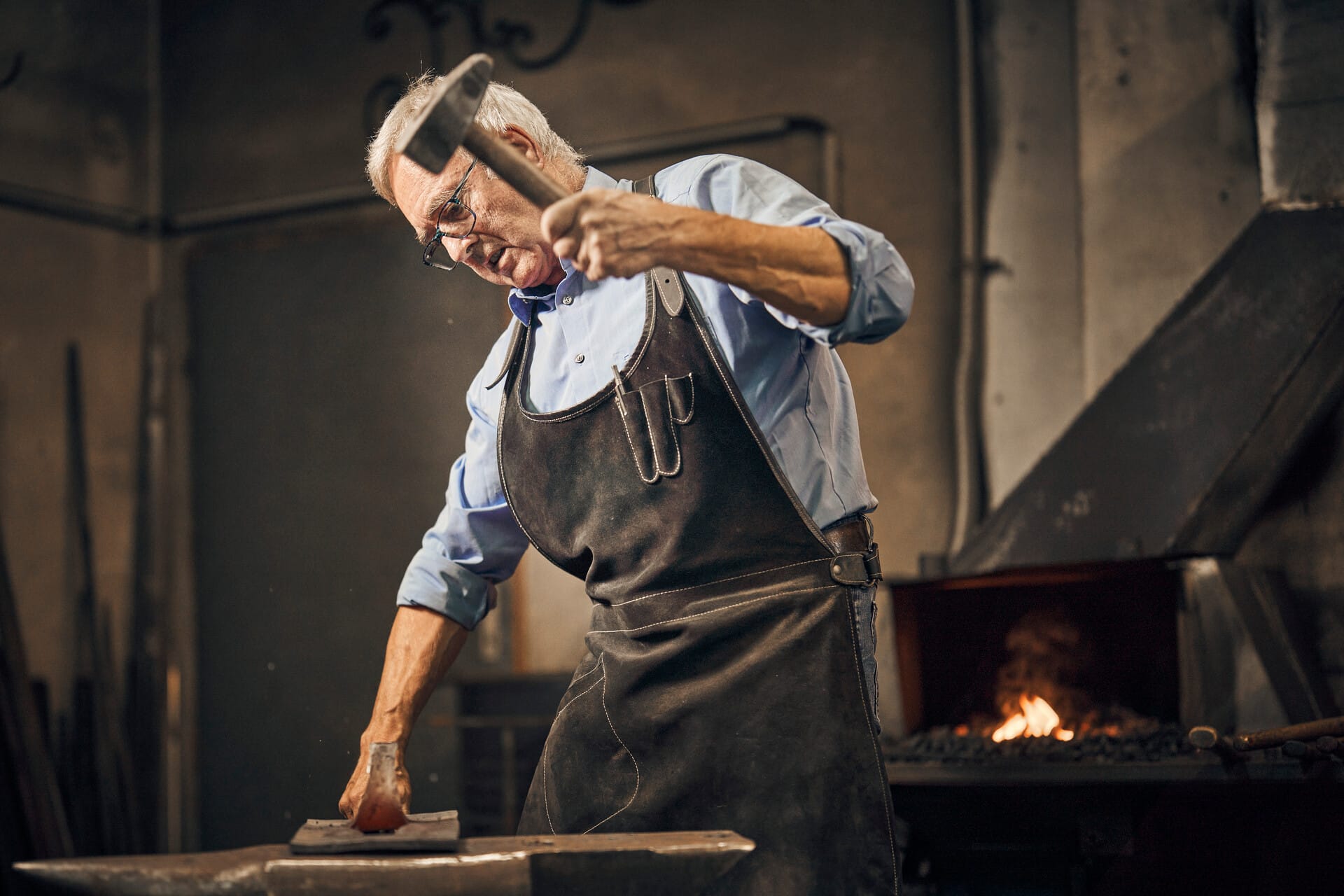 The blacksmith making trophies. Craftsmanship at the highest level.
© Thomas Sattler
What idea are you burning for?
© Thomas Sattler
The idea grows out of basic knowledge.
© Thomas Sattler
Download press information