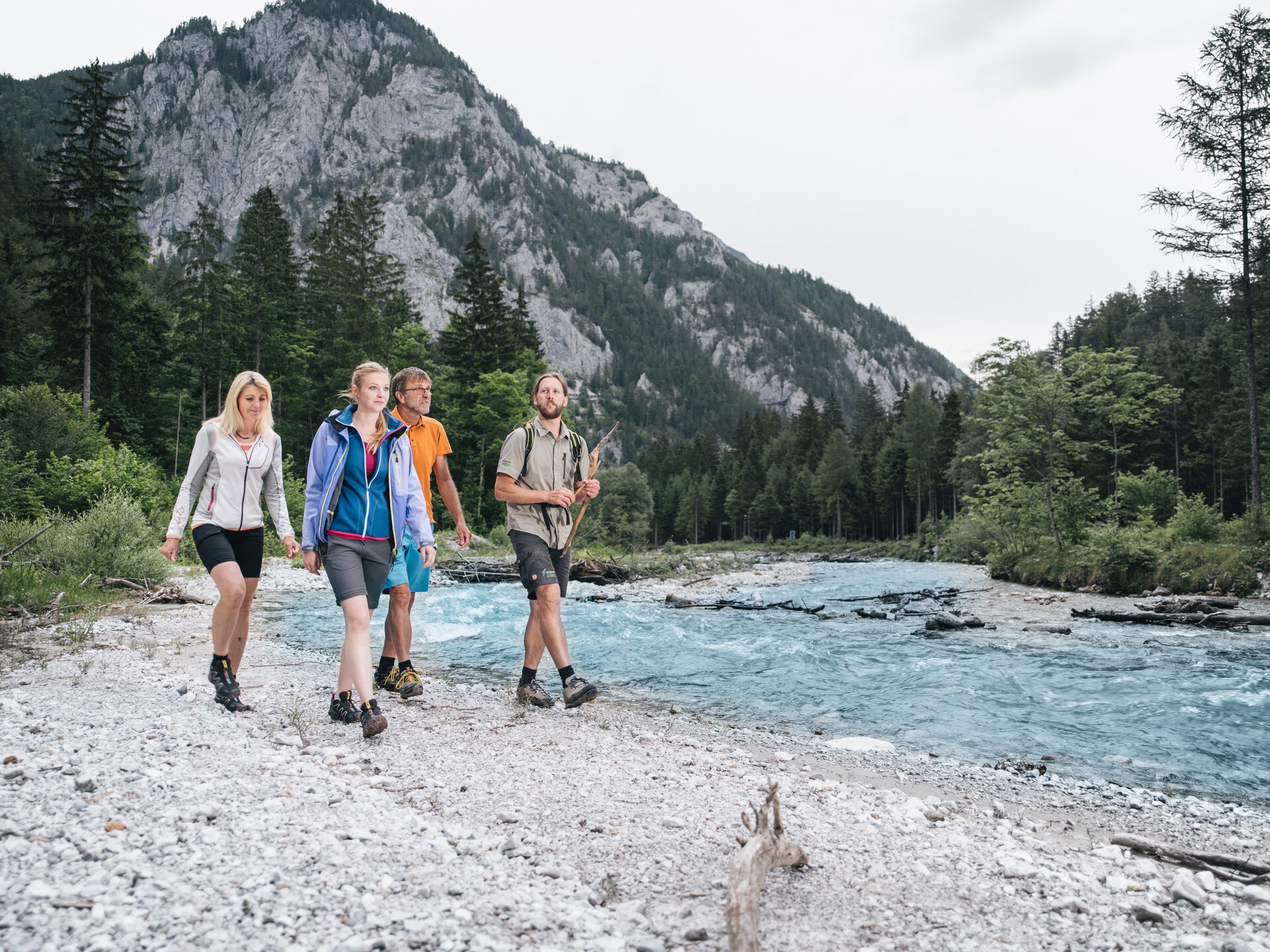 Programme of events in the Gesäuse National Park starts again!
From 19 May 2021, the Gesäuse National Park will once again be holding regular events, observing all due Covid19 safety precautions. Its guests experience the diversity of Styria's only national park, from the valley to higher altitudes, from insects to bird species, from orchids to tree personalities.
The beauty of nature and the wilderness of the Gesäuse National Park never fail to captivate visitors. The Gesäuse is a place full of small and large wonders waiting to be discovered and explored. The unspoiltness, the biodiversity and especially the endemics, the extreme variety of habitats and the impressive rugged mountain world are an Eldorado for nature lovers and naturalists.
Guided tours with experts and specialists
The best way to experience this wilderness at close quarters is on a guided tour with National Park rangers or experts, who provide a deeper insight into the diversity of natural processes in the middle of a landscape. You can get to know impressive, centuries-old tree personalities and the wealth of species of native orchids, or you can follow in the footsteps of earlier expedition painters with paints and brushes to create precise botanical illustrations.
National Park Foto School
The Gesäuse National Park's range of courses on the subject of photography has been constantly expanded in recent years and, with the "National Park Photo School" course programme, offers a top-class range of courses on all areas of nature photography. "We have nature in abundance in the Gesäuse National Park and proven professionals who offer the appropriate training and workshops for all facets of nature, animal and landscape photography," says Martin Hartmann, Head of Department for Nature and Environmental Education, happily.
Events are possible again
"We are really pleased that with the end of May we can once again offer our guests a high-quality and varied programme," says Herbert Wölger, Director of the Gesäuse National Park. "Especially the events of our Gesäuse Photo School are a special highlight for all those interested in nature photography and can now be booked in full again!" Thus, for every requirement and every target group, a stage for natural spectacles of the most beautiful kind can once again be found in one of the most magnificent spots in Austria - ready to be captured in pictures and personal impressions by the guests of the National Park. The event programme of the Gesäuse National Park can be downloaded directly at https://nationalpark-gesaeuse.at/nationalpark-erleben/kalender/veranstaltungen be booked.
For further information and general press enquiries:
Isabella Mitterböck, Tel: 0664/34 65 629, i.mitterboeck@nationalpark-gesaeuse.at, www.nationalpark-gesaeuse.at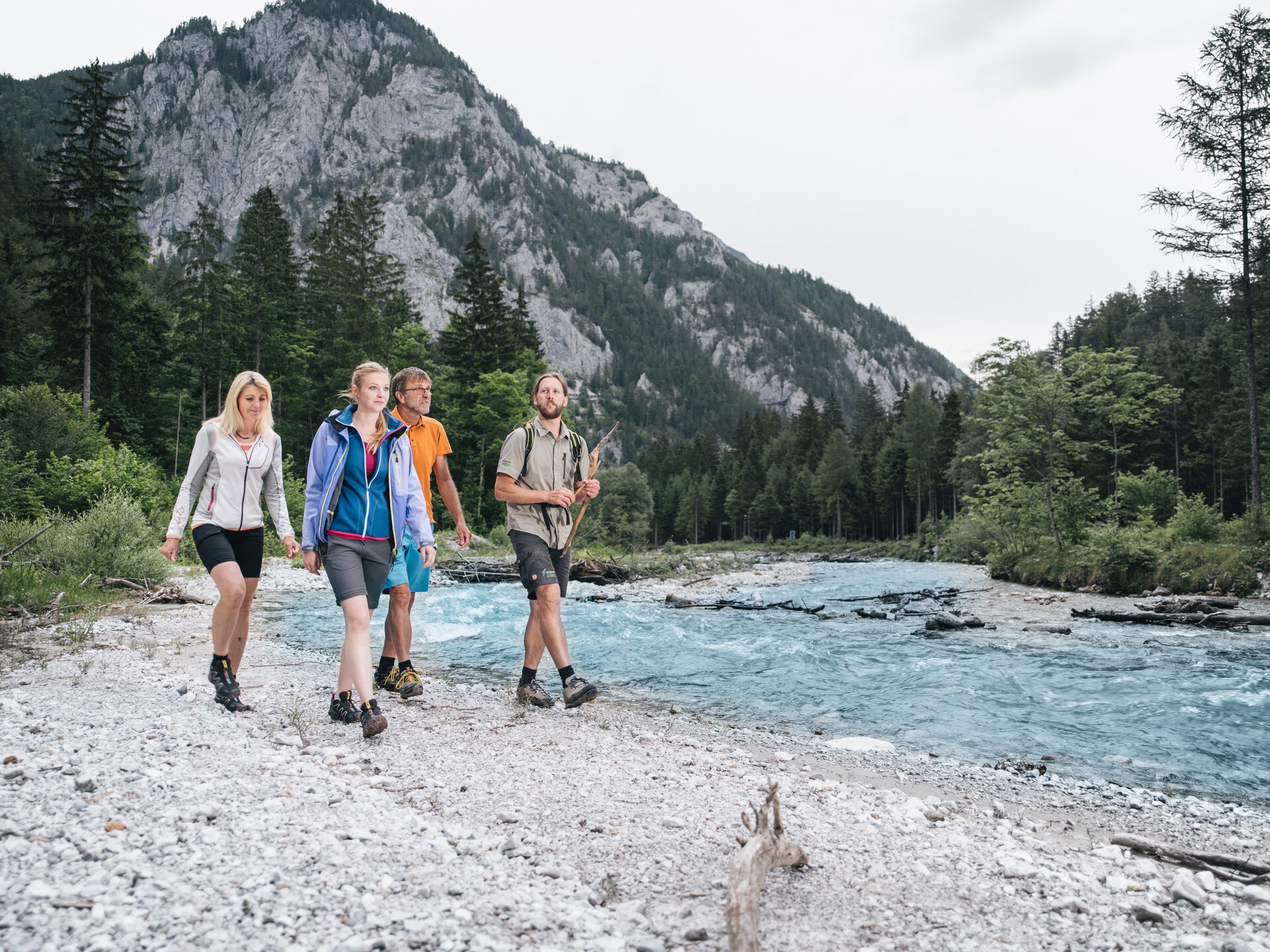 © Gesäuse National Park GmbH, Stefan Leitner
The photo can be downloaded in high resolution from  https://nationalpark-gesaeuse.at/service/presse/ can be downloaded. Use exclusively for reports in connection with this press release and quoting the image rights. Any other use of the image material requires the consent of Gesäuse National Park GmbH.
You will find more photos on the topics of National Park, Gesäuse region, nature and culture in the Gesäuse image database. The image database has a sophisticated keyword search and download options: https://partnerportal.gesaeuse.pixxio.media/login