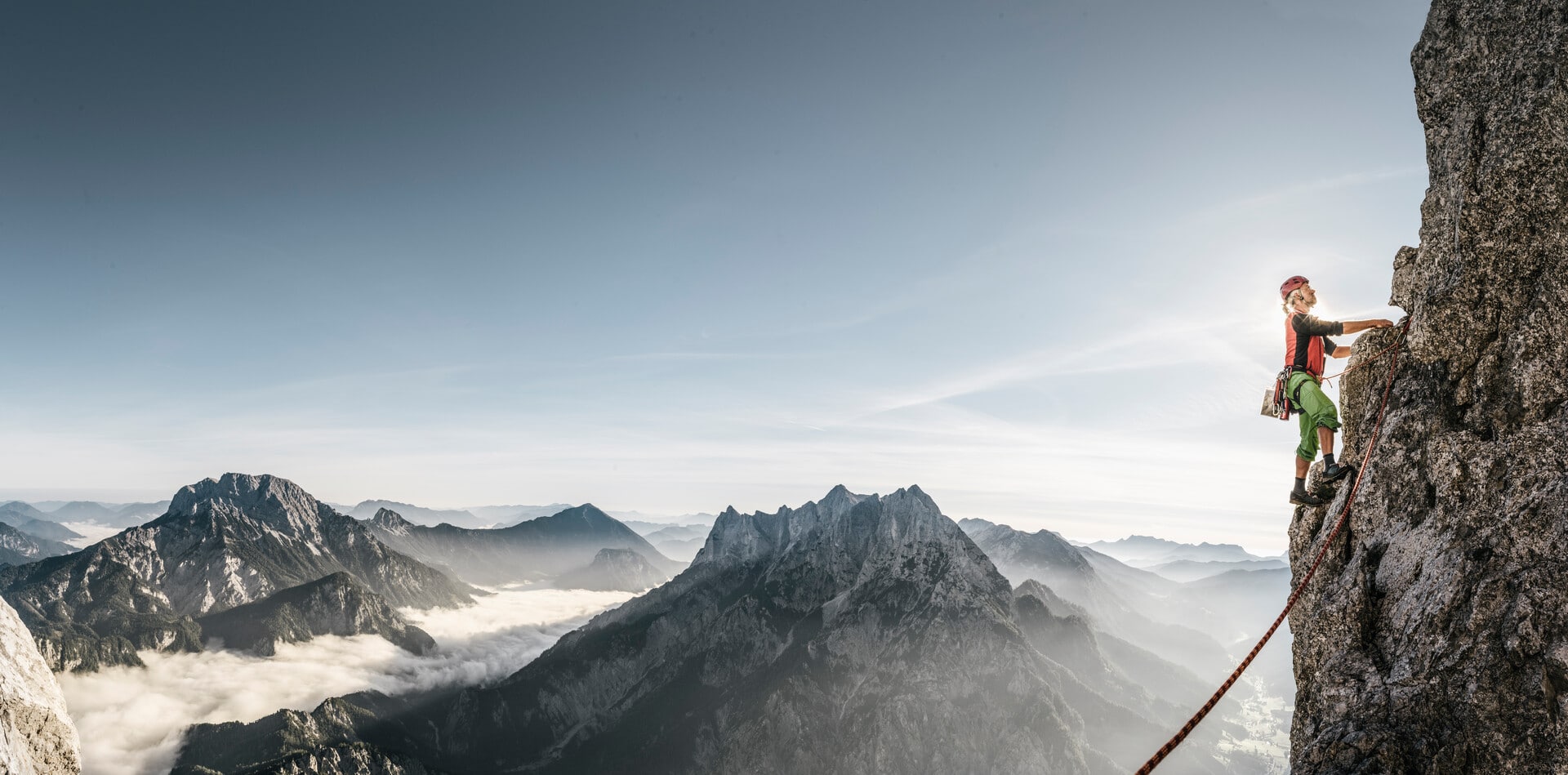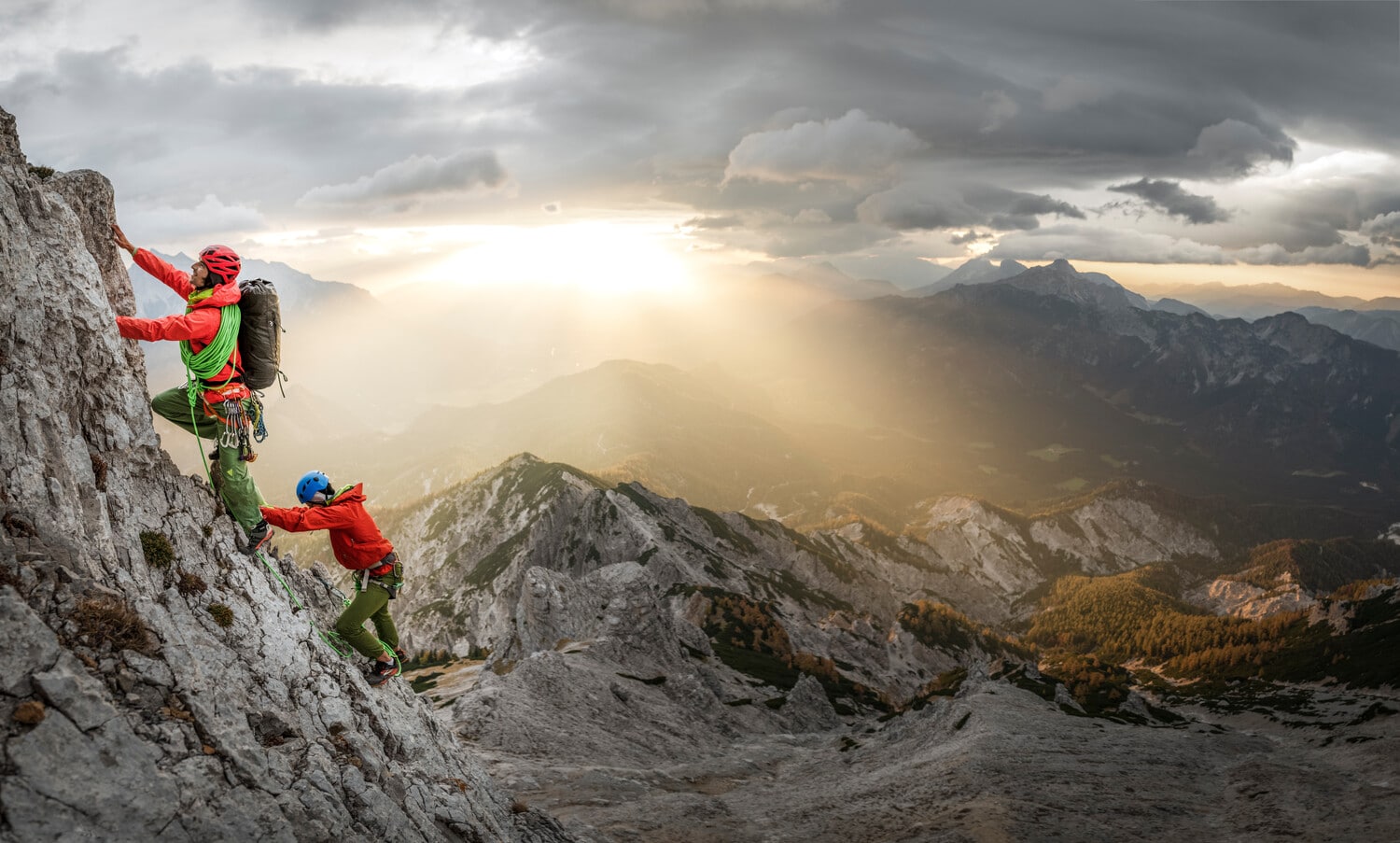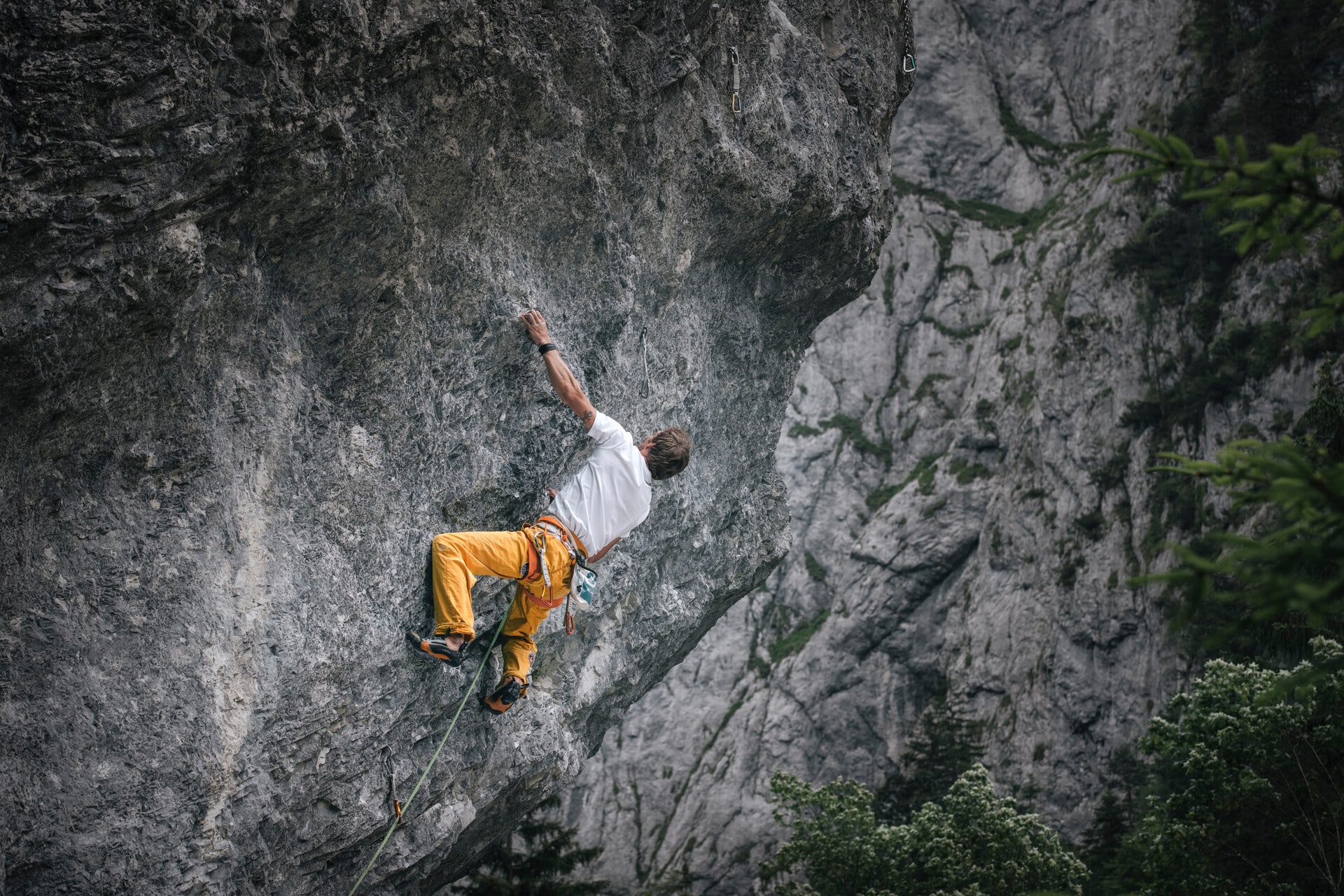 Climbing
at Gesäuse National Park
The Gesäuse has been writing alpine history for more than 200 years. In the beginning, monks of Admont Abbey, herdsmen and hunters stood at the summit of the Ennstal Alps.
Nach den ersten touristischen Begehungen gemeinsam mit einheimischen Jägern folgten die "Führerlosen", die im Gesäuse das Denkmodell der Wiener Schule etablierten. Sie setzten zahllose Klassiker, die noch heute zu den alpinen Standards zählen: Die Kante der Rosskuppe, die Dachl-Nordwand, die Peternschartenkopf-Nord- und Nordostwand. Nach den technisch wilden 60ern hielt auch die "Alpinmoderne" Einzug im Gesäuse. Im Sinne der Anfänge wurden reihenweise neue Anstiege freien Stils in höheren Schwierigkeitsgraden gefunden. Die am häufigsten besuchten Routen und Wände des Gesäuses wurden in den letzten Jahren koordiniert generalsaniert. Dabei wurde großes Augenmerk auf den Erhalt der Ursprünglichkeit und letztlich auch des Abenteuers gelegt. In einer Vielzahl der Routen trifft man lediglich auf gut eingerichtete Standplätze, Zwischensicherungen müssen großteils selbst angebracht werden. Durch diesen Sanierungsstil soll nicht der Eindruck entstehen, dass die Wände und Routen Klettergarten-Charakter haben und dadurch Länge und Schwierigkeit unterschätzt werden. Der Nationalpark Gesäuse leistete auch einen Beitrag zur Erstellung des "Kletterführer Gesäuse"The accesses to the walls were ecologically analysed and it was agreed upon the most sensible option in each case. Thus, the accesses should be easy to find - an advantage for both, climbers and nature conservation. Parts of the rock faces of the Gesäuse mountains are prohibited areas in the NATURA 2000 protected areathere - in these areas - climbing is prohibited. By the way, the best knowledge and safest climbing in the Gesäuse are the local mountain guides, which you can find here .
Climbing in the National Park - What to look out for
Climbing on all existing climbing routes

Use designated accesses (see below)

Sport climbing in the climbing garden Johnsbach

Einrichtung neuer alpiner Kletterrouten (wenn schon, dann von unten, entsprechend der Gesäuse Kletterethik)

Disturbance around incubated nests (golden eagle)

Neuanlage von Klettersteigen und Neuerschließung von Sportkletterfelsen

Attachment of fixed ropes

Climbing in NATURA 2000 prohibited areas
Legend
have fun

in the national park not cool, voluntary restriction in favor of nature

not allowed in the national park, prohibited by law
May we introduce ourselves?
As your companions in the terrain, we provide clear information on the signs. We will tell you where to go and which areas you are not allowed to enter under any circumstances. Whether summer or winter: just listen to us and make a valuable contribution to us and to the undisturbed development of nature. Thank you very much!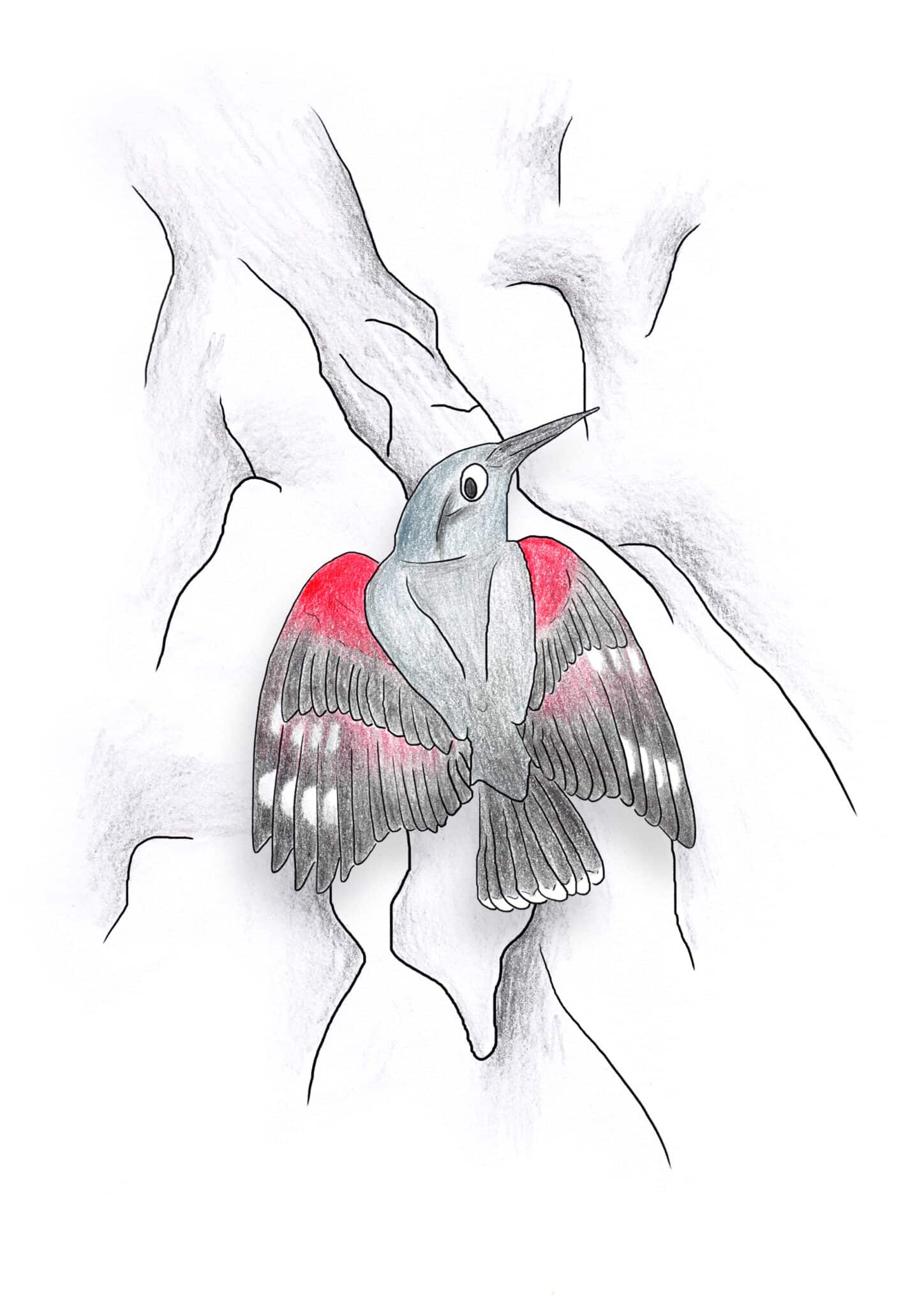 Climbing
---
Die folgenden Kletterzustiege samt Topos und Klettersteige wurden in enger Abstimmung mit dem Naturschutz erarbeitet. Daraus resultierend: ein Vorteil für Natur und Sportler. Im Detail nachzulesen im "Kletterführer Gesäuse".