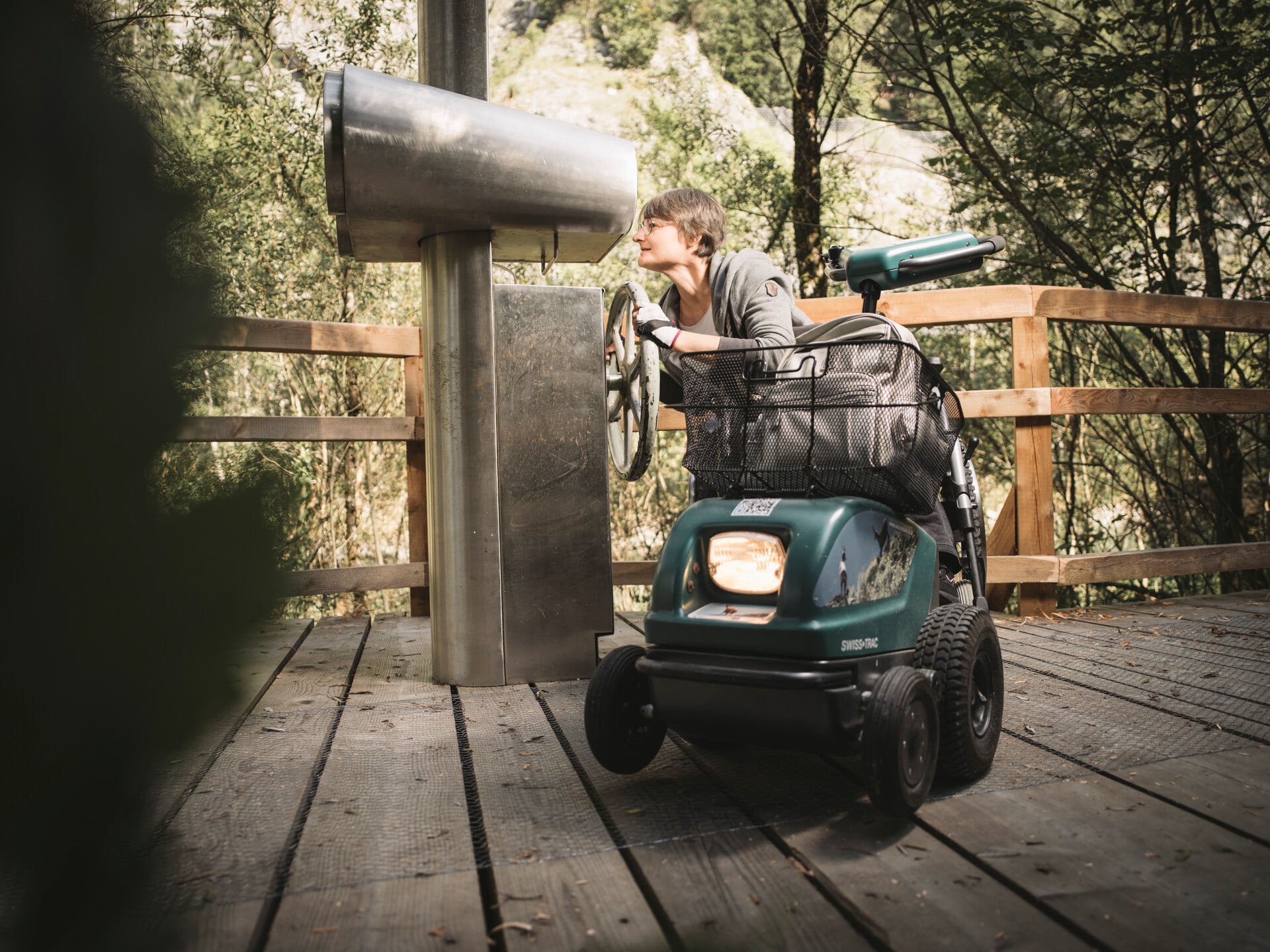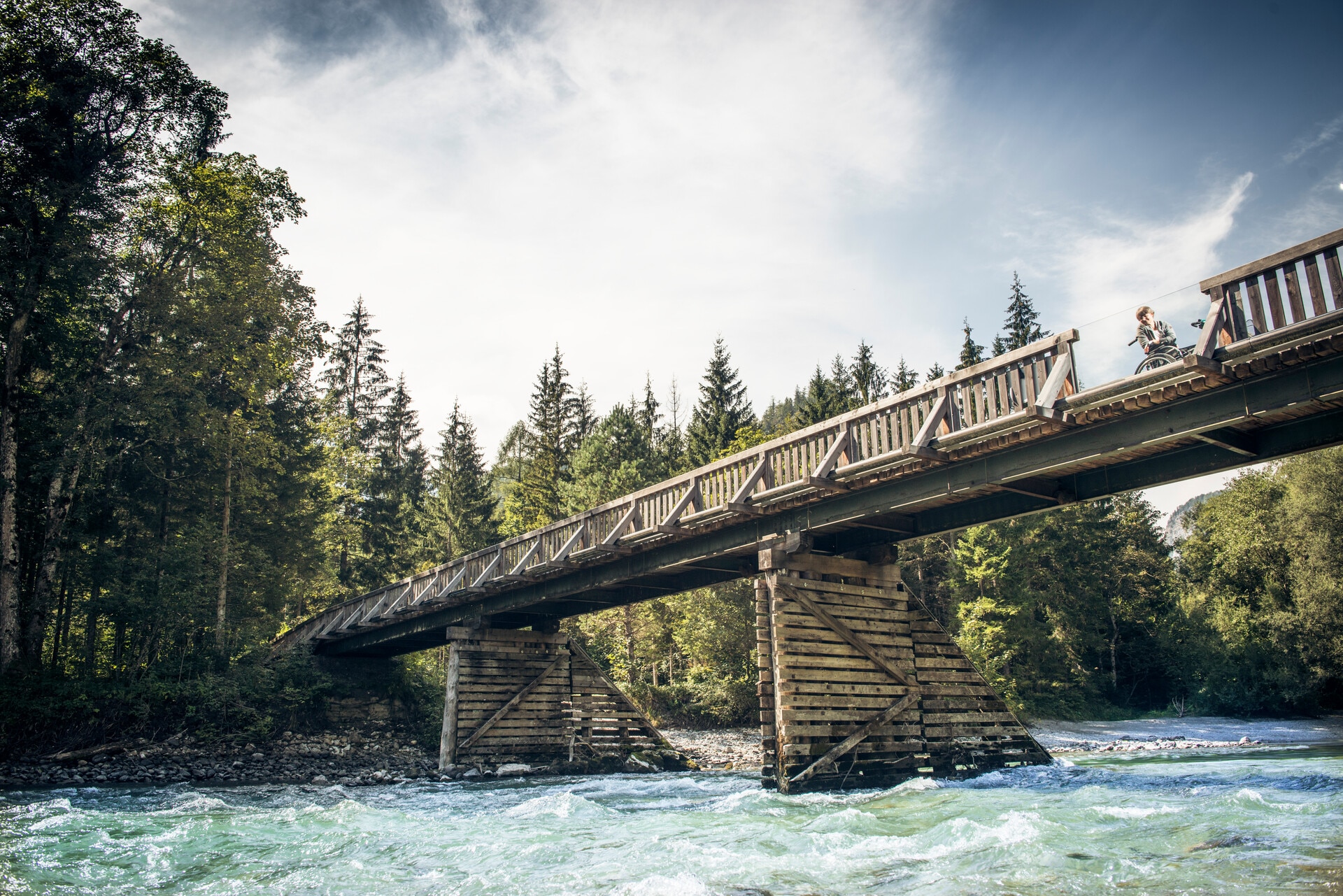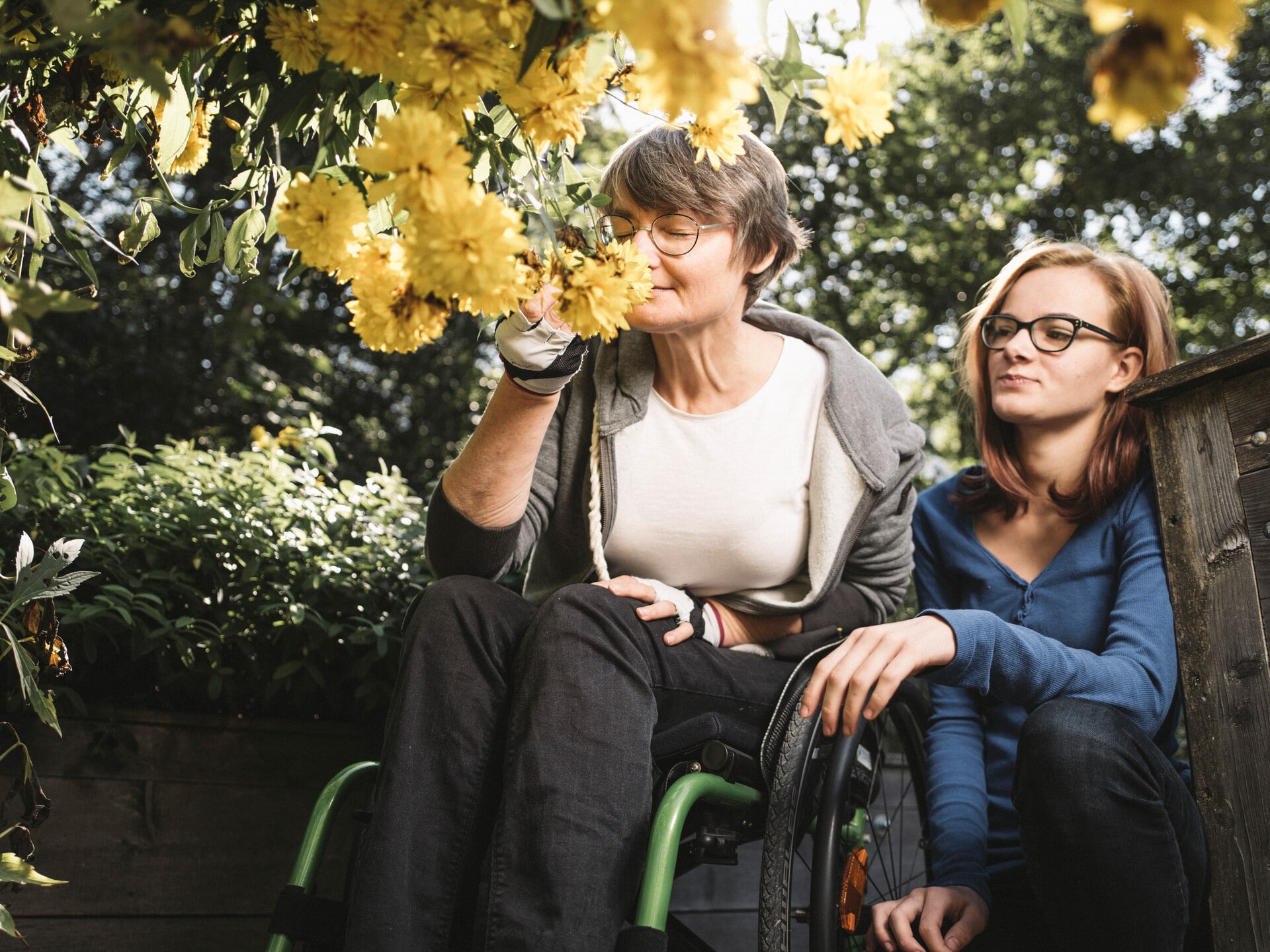 With special needs
at Gesäuse National Park
Accessibility in Gesäuse National Park
The Gesäuse is a unique natural landscape.
Special emphasis is put on barrier-free offerings in Gesäuse National Park because our natural jewels and the unique landscape should be accessible for everyone.
The three visitor centres (Willow Dome, National Park Pavillion in Gstatterboden village, Information Office in Admont ) are barrier-free which makes the different offerings accessible for people with disabilities as well. Even attractions in the wild nature are barrier-free, such as the themed trails "Lettmair Au" and "Leierweg". Even experiencing the wild Enns river is possible through the viewing window at Johnsbachsteg foot bridge. Also, you will find a marked parking lot for disabled people at the visitor centre Willow Dome.
In addition to the easy tours in the immediate vicinity of the national park centres, there is also the possibility of working your way up to higher altitudes using Swiss Tracs (towing devices for wheelchairs). Below you will find an overview of the tour possibilities, which also include alpine tours. The Swiss-Tracs can be borrowed at the visitor centre Willow Dome. Please make reservations at the information office in Admont (Tel. +43 3613 2116020) or online .